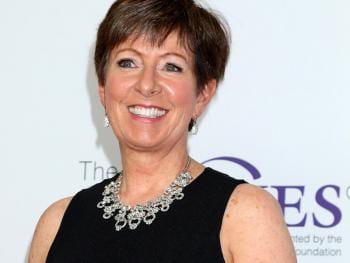 After 33 years as Notre Dame's head basketball coach, Muffet Mcgraw has stepped down from her position.
With 936 career victories and 842 of them being at Notre Dame, Mcgraw's desire to teach young people, sharp thinking, problem solving skills and a belief that there was a right way to do things that carried her through a very successful career.
Born in Pottsville Pennsylvania, McGraw was one of eight children that would become part of the first generation of post-Title IX women's college basketball players at Saint Joseph's University. Upon graduating, McGraw played professional basketball briefly for California Dreams of the Women's Professional Basketball League. Afterwards she started coaching at a high school while working as an assistant coach at her former Alma Mater.  McGraw later became the head coach at Leigh University from 1982 to 1987 where she coached current WNBA commissioner Cathy Engelbert.
Mcgraw became the head coach at Notre Dame in 1987. From 1987 to 2020, she led the women's basketball team to 24 NCAA tournament appearances and she is the 27th coach in NCAA history to win over 500 career games.
Not only was she a phenomenal basketball coach, she was also a poised spokeswoman and advocate for women in coaching and other professional careers. She used the platform coaching provided her to empower women in leadership.
"We don't have enough female role models," McGraw said after the 2019 Women's Final Four. "We don't have enough visible women leaders. We don't have enough women in power. All these millions of girls that play sports across the country, we're teaching them great things about life skills. But wouldn't it be great if we could teach them to watch how women lead? This is a path for you to take to get to the point where in this country we have 50% of women in power. We have right now less than 5% of CEOs of Fortune 500 companies."
Muffet McGraw is more than satisfied with her exceptional coaching career and is at peace with her decision to step down.  She is looking forward to the next chapter of her life which will include teaching, public speaking, mentoring, and more activism.
"I'm ready to move away from basketball," she said. "I've done it for over 40 years, and I'm looking forward to doing something else. I'm open to so many things. Anything that helps women, I'm going to be there. "