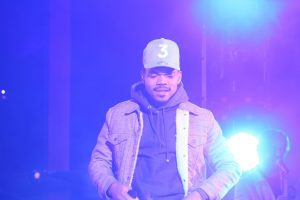 Chance the Rapper, popular hip hop artists, has spoken out before about his Christian faith, but recently he's become a lot more serious about His relationship with Christ.
In an interview on Apple Music Podcast, hosted by fellow rapper Nicki Minaj, Chance spoke about his marriage and how his wife's faith completely transformed his own life.
His wife, Kristen, decided to abstain from sex and got baptized. This was after the couple separated for a time in 2017.
"It changed her life, obviously. But we [are] talking about me right now. It changed my life, for real. Now I know exactly where my strength comes from," he explained.
Seeing how Kristen flourished really inspired him to make a change, too. His transformed faith even comes out in one of his new songs.
"I need you to hear one song on my album that has my best verse that I written in my life," he said. "It's called 'we go high.'"
"I explain that my wife literally saved my life by becoming celibate and going and getting baptized," Chance added.
The spiritual transformation Chance went through brought him and his wife back together in a way he never thought possible.
"This is all after Coloring Book, after I proclaimed that I love Jesus, and all that stuff," Chance shared with Minaj. "You're never fully, fully sanctified, so I had to keep figuring it out. I had to do the Grammy's by myself. I had to do a lot by myself. Then when my girl was gracious enough to have me back, it changed my whole life."