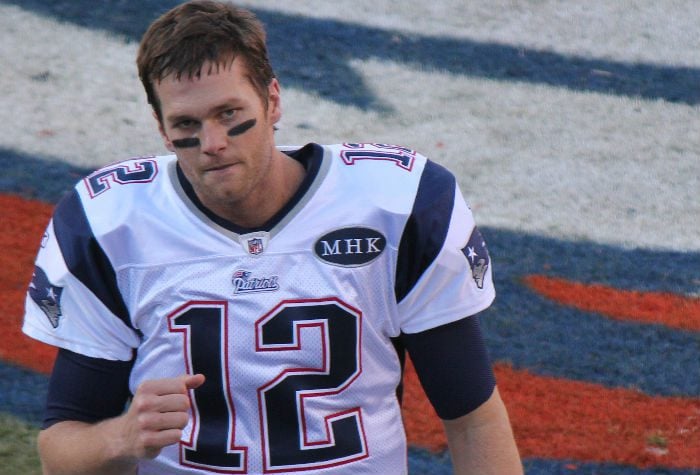 During an event sponsored by Gilette in Boston, the Super Bowl winning quarterback said some of the credit for his wins goes to his wife, Gisele Bundchen, who performs witchcraft to assist him.
"You know I've learned a lot from my wife over the years," Brady said. "She's so about the power of intention and believing things that are really going to happen."
Brady shared that she helps him win specifically with altars, stones and mantras.
"She always makes a little altar for me at the game, because she just wills it so much. So she put together a little altar for me that I can bring with pictures of my kids, and I have these little special stones and healing stones and protections, and she has me wear this necklace, and take these drops she makes, and I say all these mantras, and I stopped questioning her a long time ago. I did. I just shut up and listen."
Brady acknowledged that he thought it was "kinda crazy," at first but after a game against the Seattle Seahawks, he started to see things a little differently.
"And then about four years ago, we were playing the Seahawks and she said to me, 'You better listen to me. This is your year. But this is all the things you're going to have to do to win.' And I did all those things and…it worked."
That year, the Patriots beat the Seahawks in Super Bowl 49.
She also predicted the Patriots' losses as well. In January 2015, she told him, "I just want to let you know this is not going to be your year." Her prediction was accurate as the Patriots didn't advance to the Super Bowl that year. They lost to the Denver Broncos.
Following that loss, she predicted success for him in 2016 and 2018 as well and those both ended up being Super Bowl championship years.
"She said, 'You're lucky you married a witch. I'm just a good witch.'"
According to heavy.com, Brady grew up in a Catholic home but has shied away from describing himself as belonging to one particular faith. During a 2015 interview with The New York Times' Mark Leibovich, Brady explained he was open to different systems.
At the time, Leibovich noted there was a menorah in the house, but Brady nor his wife consider themselves Jewish.
We want to know what you think!