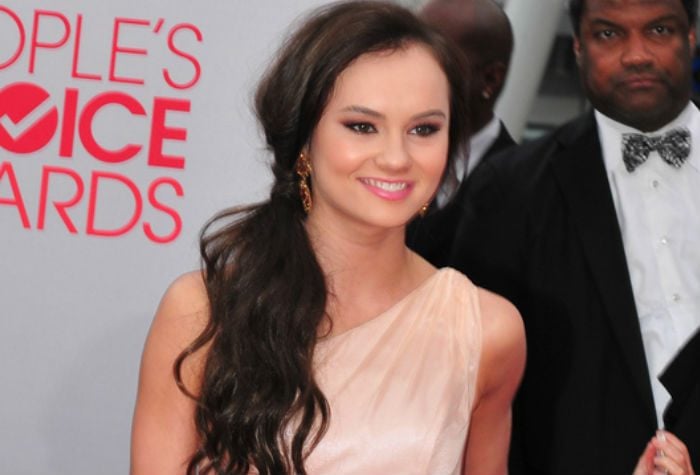 Actress Madeline Carroll, who played the lead actress in the hit faith-based film I Can Only Imagine recently talked about turning down roles in movies that required nudity.
While the decision to say no to these roles angered her manager and challenged her future in the industry, it made all the difference as God made a way for her to appear in more faith-based projects.
Carroll shared with the audience at the National Religious Broadcasters convention that she didn't have issues landing family-friendly roles when she was younger. One of those roles included the 2008 movie Swing Vote starring Kevin Costner.
However, following this role, the opportunities began to shift and she felt like God was telling her something important.
"This really big door opened for me at that time, and I was going to get to play a superhero," Carroll said. "…God kind of laid everything before me – fame, money, fortune. I wasn't gonna have to audition again, I was getting a ridiculous amount of money for the first movie, getting more for the second. And I…read the script. And it just wasn't something that I knew God wanted me to do. And I ended up passing on it and turning it down."
Her mom's voice kept speaking to her. She remembered her mom telling her, "It's better, Madeline, to err on the ways of righteousness than err on the ways of the world."
But the doors didn't immediately open up. During her high school years, the roles seemed to get worse.
"I was going to be the – you know – teenage girl that wanted to sleep with everybody in school," she said when she talked about the roles she turned down. "And it was really devastating for me, because I had [gone] from so much happening to literally nothing happening."
While her agents were not happy about her decision, her faith came first. As a Christian, she wanted to please God, Carroll said.
Then at 19, she turned down a role that required nudity and her manager was not happy about it.
"I said, 'I don't want to do that.' And she said, 'Well, you know, you're crazy…You're going to make all this money and the fame and all that stuff.' And I said, 'Well, I just don't want to do that.' She said, 'Madeline, if you don't want to do nudity, I don't know what to tell you. Because that's literally all there is in the industry.'"
After she hung up the phone with her manager, she crawled to her bathroom and cried out to God. She told Him she couldn't do this anymore.
Carroll said, "God, I can't hang on to this dream that you've given me anymore.'…And I laid it down before God and I let my dream die. And I truly didn't think that I was ever gonna pick it back up again…And I said, 'I'm going to call my agents and I'm going to quit.' And literally, the Holy Spirit, I guess pulled me back down to my knees and I said, 'But God, if you've still called me here, and this is what you want from me, then you have to send me something. And better yet, send me something that would edify you. And that's how I'll know that I'm still called to be here.'"
God heard her cries because that opportunity finally opened up with the 2018 film release I Can Only Imagine where she played the lead actor's girlfriend. To Hollywood's surprise the movie ending up grossing $83 million and opened in the Top 5.
She believed this film opportunity came up to reignite her dream. Carroll believes it's important to stick with your faith values. Though it's not always easy, it is totally worth it.
We want to hear from you!