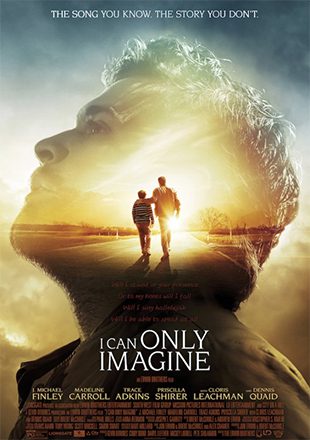 Faith based films normally get a lukewarm reception at best outside of purely Christian festivals and venues, but that may be changing in France. The 2018 Cannes film festival featured a number of films with Christian themes and narratives. Among them were "An Interview With God," "Samson," "God Bless the Broken Road" and the Wim Wenders' documentary "Pope Francis: A Man of His Word." These films would typically have been more or less ignored by international buyers, but they have received a surprisingly warm welcome this year.
"An Interview With God" stars David Strathairn and Brenton Thwaites and follows "an up-and-coming journalist [who] finds his world and faith increasingly challenged when he's granted the interview of a lifetime–with someone who claims to be God." The film has found surprising traction with international buyers. Ellen Wander from Film Bridge International is selling the film, and she is in the process of closing deals for the U.K., Australia, the Philippines, German and Latin America. She said that she was skeptical when she was first approached to take on the movie. "I felt reluctant because I thought, 'Oh, my god, there really isn't an evangelical community outside of the United States,'" Wander said. "But we've been getting interest from places like China – I never would have thought that – Japan, the U.K., spots that typically don't respond to these kinds of films."
"An Interview With God" is not the only film to receive unexpected international interest. The film "I Can Only Imagine" enjoyed incredible success in the U.S., and Lionsgate has scooped up the rights for China, a country that was once an impossible place for a faith-based film to succeed. Prior to Cannes, the film had made deals to show in Latin America, Taiwan, Hong Kong, Germany, Singapore, Australia/New Zealand, South Africa, Korea, Russia and the Middle East. At Cannes, the Lighthouse Alliance secured the rights for the U.K., and Kino Swiat won the bid for rights in Poland. The film is currently in negotiations in Scandinavia and Benelux.
"Broken Road," which focuses on a young mother who is widowed after her husband is killed in the line of duty in Afghanistan, has received interest at Cannes. "Samson," the action-adventure story of the titular Biblical hero, is also doing brisk business. Ron Gell of Pure Flix/Quality Flix thinks that the genre of "Samson" is part of the reason it has garnered more interest than his previous hit, "God Is Not Dead." "['Samson'] definitely has a wider global appeal [than 'God Is Not Dead'] because ['Samson'] is seen not just as a Biblical or faith-based story, or a mainly American story, but as an action-adventure film."
The festival brass at Cannes is still hesitant when it comes to faith-based films, but the success of this year's offerings may mean that there will be an increasing number of Christian offerings on the table in coming years. Only time will tell.