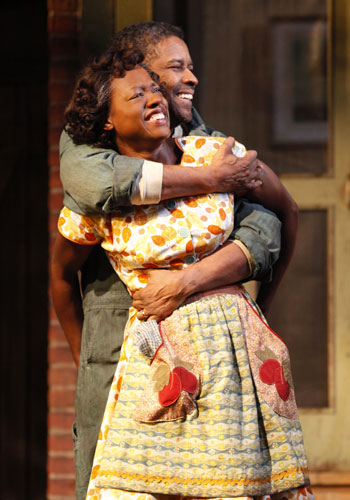 I really wish life was exactly like the Tony Awards. Rock bands would mingle with sitcom stars who would sing with Broadway legends. Then, they would hang out with all the rest of us common folk and everything would happen in some place as beautiful as Radio City Music Hall

.
Granted, Sean Hayes did not do nearly as well at hosting this year as Neil Patrick Harris did last year, but last night's Tony Awards left me teary-eyed with inspirational moments that reminded me once again why
the Tony Awards is the best red carpet
event that the entertainment industry has to offer.
If you missed the Tonys, go to the official website and watch numerous videos and backstage clips, including my three favorite moments:
The Isabelle Stevenson Award
: It was an emotional Kelsey Grammar who united with an equally emotional and humble David Hyde Pierce – his longtime brother on "Frasier"- to recognize Pierce, not for his many great stage performances, but for his tireless charity work behind the scenes to find a cure for Alzheimer 's disease.

Denzel Washington's Acceptance Speech: Denzel already had an Oscar and now he has a Tony for his role in "Fences." His classy response was to tell the audience, "My mother always said man gives you the award and God gives you the reward. I guess I got both tonight."
Viola Davis's Acceptance Speech: Viola Davis is maybe best known to the public for her turn in the movie version of "Doubt" but last night she won the Tony for starring opposite Denzel Washington in "Fences." In her eloquent speech she declared she did not believe in luck but in "the presence of God" in her life even when she could not always see it.