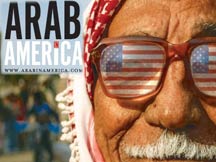 For many American Muslims, the mainstream presentation of their diverse voices seems lost in a vacuum dominated by simplistic, cardboard stereotypes depicting them as fundamentalists or perpetual suspects. Thankfully, Link TV in collaboration with One Nation has provided a way to creatively showcase the American Muslim voice in their annual "Link TV: One Nation, Many Voices Muslim American Film Competition."
The contest received more than 100 submissions for the five different categories reflecting the gamut of sentiments and emotions reflective of the unique American Muslim experience– one that has been forever altered since tragedy of 9-11.
Nabil Abou-Harb, a 24-year-old from Georgia, won the grand prize and $20,000 cash prize for his five-minute video, "Arab in America." The video–with professional production values and quality acting–was a satirical, bittersweet, yet ultimately optimistic depiction of Arabs having to "white wash" their identity to blend in and avoid harassment. The Arab protagonist is forced to change his name to "Samuel Adam Baker" in order to obtain a lucrative job, and he must continue to lie about his piquant Islamic practices as to avoid "detection" by his often ignorant co-workers.
As the narrator says in the begging, it is a "tale of bitterness … tale of being Arab in America." Although the characterizations of the white, non-Muslims in the piece was one-dimensional and clichéd, the movie contains a positive, affirming message of tolerance and inclusivity–with FBI surveillance included as a bonus.
Other winners included:
Posted by Wajahat Ali, a playwright ("The Domestic Crusaders"), essayist, humorist, and Attorney at Law. His blog is at http://goatmilk.wordpress.com.