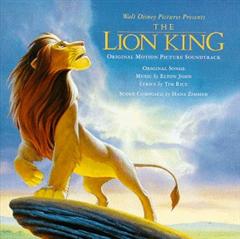 Thanksgiving weekend is a wonderful opportunity for us to be reminded of what we're thankful for. As spiritually minded people, it's also an important chance to reflect on who it is we're thankful to. Then, it's usually an awesome weekend to be off to the movies!
But if you're looking for some added choices to this year's T-day new crop ("Enchanted, " "This Christmas," "The Mist," "Hitman," "August Rush," "I'm Not There, "Christmas in Wonderland" and "Nina's Heavenly Delights,") perhaps this is the weekend to buy or rent the DVD versions of the greatest Thanksgiving-weekend releases of all time. They're really a great bunch, and here are my family's Top Ten out of the 25 highest-grossing Thanksgiving releases of all time:

10. "Mrs. Doubtfire" (1993). This may have been higher on a list awhile back but it's been on TV so much…Robin Williams is still awesome in this vulnerable role.
9. "101 Dalmatians" (1996). Glenn Close plays the villain to the hilt and brings the comic book story alive in this timeless story of good v. evil without guns…definitely a pre-video-game genre story!
8. "Rocky IV" (1995). Okay, so Rocky was a tired series by this time, but "IV" was the second best in the series and the only sequel to legitimately stand up to the original.
7. "Aladdin" (1992). Robin Williams' Genie entrance is worth the whole movie.
6. "Beauty and the Beast" (1991). The first animated movie to really be given "Best Picture" consideration, this is truly a "tale as old as time."
5. "Toy Story 2" (1999). We like the first "Toy Story" better, so rent 'em both and do a double feature.
4. "Star Trek IV" (1986). By far the best of the "Star Trek" series, produced by Ralph Winter, on Beliefnet's list of the most powerful Christians in Hollywood.

3. "The Bodyguard" (1992). Several years and many tabloid stories ago, Kevin Costner and Whitney Houston were the perfectly-cast star couple in one of the clearest on-screen depictions ever of a truly spiritual, others-oriented, protective and sincere sense of love, expressed as duty.
2. "Casino Royale" (2006) It was actually released a few days before Thanksgiving weekend last year, but makes our list as a representative of all of the years when a Bond flick was in theaters this weekend. The next one is due a year from today!
1. "The Lion King" (1994). Although it was actually out for a few weeks in September…, it was re-released on Thanksgiving weekend to dramatically increased success. This inspiring tale somehow cuts to the core of the divine destiny that awaits each of us if we're willing to step up and stop hiding.
Those are ours. What are yours?