People stop hurting you when you finally accept and acknowledge who they are.
My father didn't have the power to hurt me once I understood and accepted he suffered from alcoholism.
This never impacted my love for him.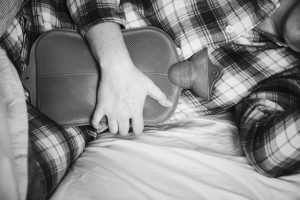 He was my dad and that would never change yet nor would my sadness or disappointment in our relationship. But the acceptance of who he ultimately was and of his illness freed me from any prolonged pain. This wasn't easy. In the early years, I cried many tears. I alternated between being angry and feeling a great sense of loss – of feeling cheated.
And then something powerful happened – I allowed my father to be who he was.
Not who I wanted him to be.
He no longer had the power to hurt me.
He was my imperfect parent and it was okay. I no longer had expectations of him. In fact, they had always been unrealistic expectations because he had an illness which impaired the wonderful person he was.
People often as me how they get over the pain of a relationship ending. They ask things like, does it ever get better? When will I stop missing my spouse? How long does it take?
There is a true grieving process at the end of a relationship and it's brutal.
But I extended the length of my grieving for too long.
I remember the day the marriage counselor looked at me and said, "Your husband keeps showing you who he is only you don't want to believe him."
There are reasons for this. In fact, a whole other column worth of reasons – denial, lack of acceptance, to name a few. And they are worth examining but in general, the most encompassing explanation of why we allow people to hurt us is because we fail to accept who they truly are.
We 'allow' people to hurt us.
Not consciously but unconsciously because we are accustomed to certain relationship dynamics or roles. And because we are who we are from the beginning. The person who sees the best in others or the tenacious one who thinks they can fix everything or the positive idealist.
People can't continue to hurt us if we don't allow it.
If we finally accept those individuals for who they are – not who we want them to be.
They lose their power over us.
Follow me on Instagram @colleenorme
#WomanResurrected
Facebook @Colleen Orme National Columnist
(Photo by Element 5 Digital Courtesy of Pexels)
Twitter @colleenorme
E-mail: Colleen.Sheehy.Orme@gmail.com