I met Kathie Lee Gifford in 1992 on the set of Live with Regis and Kathie Lee.
That is if you count exchanging a simple smile, but hey, give me my moment.
It was 1992, just weeks after losing our mother when my sisters and I made the trip to New York. We were not quite up for travel but I had been holding these coveted tickets with great anticipation and we welcomed the distraction.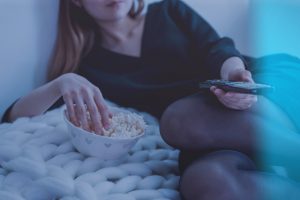 My sisters had initially roared with laughter when I announced I had registered for tickets to the show. But of course, they were the first to say they were going. They laughed even harder as I labored over what to wear and purchased an eye-catching color block blazer.
Let's not kid ourselves.
Doesn't every audience member jazz themselves up just a bit?
As if we will be the one the camera catches for even a nanosecond.
For me, it was less the perfectly coifed studio audience member and more about potentially meeting one of my all-time favorite television personalities.
My college besties will attest to the years I swore I would one day be a guest on Kathie Lee's show.
For one of my books naturally.
They would bust out laughing and tell me I reminded them of her.
Not our looks but more our enthusiasm and delivery.
Actually, I heard that many times in those days.
Thus, imagine my surprise when author Gail Sheehy was one of the guests on this particular show.
Some foreshadowing or a Godwink perhaps that I would one day bust into the journalism world.
No, I'm not related to Gail Sheehy but we do share the same last name, my maiden name.
Regis unfortunately, was not there that day. Actor Stephen Baldwin was sitting in for him, but let's be honest I was there to see the woman who made me laugh and who made no apologies for sharing her life and her faith and putting it all out there.
Something the writer in me admired.
As we made our way to our seats one of the producers said, "Great jacket."
To which I shot my then hysterical sisters a smug youngest sister look.
All in all, a good day in NYC. A smile from Kathie Lee, an author on the show, and my color block blazer a success.
It's the little things in life.
No one was happier than this girl when eleven years ago Kathie Lee made her way back into my mornings.
Even better?
Kathie Lee and Hoda have such undeniable chemistry they became my morning girlfriends.
The entire world's morning BFF's.
As Kelly Clarkson once said and I paraphrase, "Wine and Puppies can I hang out with y'all all the time?"
There is nothing not to love about this indomitable duo.
Throw in the infectious dose of joy and kindness this hour proffered and it was hard to change the channel.
I write about relationships.
And relationships come in all shapes and sizes, in the shortest and longest of durations, and with those near and far.
A relationship can be described as anyone who truly touches our heart.
Because in that instant a bond forms.
We may know them well or barely at all, but if they make an impact on our lives they will not soon be forgotten.
It's going to be hard to live without Kathie Lee. Me and her go way back. To the time when I was a young girl staying at The Plaza Hotel and making my color blocked blazer way through the streets of Manhattan.
I just can't say goodbye to Kathie Lee Gifford.
Give me my moment.
The only thing making it a teensy bit better?
There's something special about Jenna Bush.
A young Kathie Lee and Hoda in training.
She shares the same Joie de Vivre.
I wasn't ready for this breakup but I guess I can make room in my morning for a new BFF.
I hear she's a wine in the morning, puppy kinda girl.
Good girlfriends are hard to find.
And even harder to let go of.
Follow me on Facebook @Colleen Orme National Columnist
(Photo Courtesy of Pexels)
Instagram @colleenorme
Twitter @colleenorme
E-mail: Colleen.Sheehy.Orme@gmail.com