In the infancy of my divorce, I wrote about crying in my car while listening to my honeymoon song.
Surely, I should have changed the station but I didn't.
Instead, I sat there in all my emotional glory reliving the joyful beginning and the excruciating end of my relationship.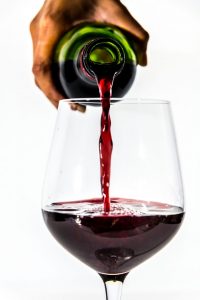 It seemed both necessary and unavoidable at the time.
Staring down the marital roots which had been flung aside and bawling my eyes out chorus after chorus.
But I've now passed through the infancy, the toddlerhood and adolescence of my divorce.
Today as I hear the familiar melody ring through my car speakers I am ready.
The tears have dried. The angst has subsided. The self-blame dissipated. The sleepless nights turned to slumber. The worries replaced by joy.
Yup, bring it on! I can listen to this now infamous honeymoon tune.
I might even sing along.
No more 'cry along' for this girl!
Yet only a few words escape before the melody is interrupted.
As I begin to comprehend what is unraveling before me, all I can think is "Seriously?"
Is this some post-divorce humor meets prank?
It's true I'm now up for a periodic sing-along; however, I'm not wild about reliving the Norwegian Cruise Line leaving New York Harbor via regular radio commercials.
Bounty IS the 'quicker picker upper' so I guess it makes sense.
Choosing the song 'Red Red Wine' for their new advertising jingle.
Come to think of it I might have used a few sheets of Bounty in all my emotional glory years ago.
The 'quicker picker upper' dabbing away those waterfall tears.
I could really have used the 'two times more absorbent than other leading ordinary brands' durability.
At the very least…
The universe is throwing me some much-needed laughter. I mean what are the chances? And could the timing be any more perfect? Just finalizing my divorce and all. And the karma coming full circle. A song which used to proffer joy turned to sadness and back to joy again.
So Bounty and I have a new bond.
While others may continue to view it as a kitchen staple or a red wine catastrophe, not me.
I will see it as the 'quicker picker upper' of breakup spills.
Thankfully, these days there is no need for that durability.
I've now passed through the infancy, the toddlerhood and adolescence of my divorce.
"I'm a big girl now!"
But that's a whole nother jingle.
Follow me on Facebook @Colleen Orme National Columnist
(Photo Courtesy of Pexels)
Instagram @colleenorme
Twitter @colleenorme
E-mail: Colleen.Sheehy.Orme@gmail.com