I woke up yesterday with one thought.
I'm finally single.
Happy Birthday to me!
Sure, technically it happened in June but with all of the contempt charges and house sale resistance, it felt anything but liberating.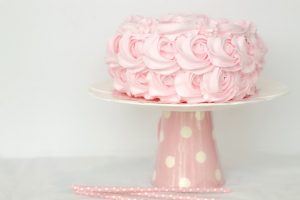 There was no time to finally feel single. 
In actuality, I'm not really sure what this means.
Or just how I will attack this new adventure.
Will I try speed dating? Or perhaps go to 'Just Lunch?' Play some singles kickball, sign up for Match or try a few blind dates? Buy a couple of new sassy outfits? That of course, would require losing what I now refer to as thirty pounds of 'Ralph.' And then there's always matchmaking.
The possibilities are endless.
I can log onto Facebook and switch my relationship status to single.
And of course, I did just that only to realize I must have deleted my marital status when I initiated my divorce. Alas, the social media world will not hear me proclaim my new found independence. It somehow seems anti-climactic declaring myself single rather than switching from married to single.
I can sit and watch A Star is Born and ugly cry with no one shooshing me.
I can wear red lipstick while I sip pink champagne.
My birthday belongs to me again.
I get to choose my tomorrows. 
The hard-fought single world is now my oyster.
Scratch that.
The world is again my oyster.
Happy Birthday to me!
Follow me on Facebook @Colleen Orme National Columnist
(Photo Courtesy of Pexels)
Instagram @colleenorme
Twitter @colleenorme
E-mail: Colleen.Sheehy.Orme@gmail.com