I love sending thank you cards.
In fact, I just love sending cards.
I do not need a reason.
Throughout the years I have always believed in the value of the written word. I am, after all, a writer.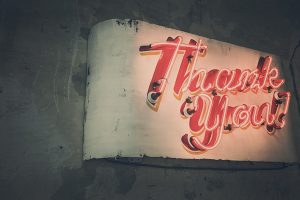 Recently, I have felt the need to discover other meaningful avenues to say thank you.
In the past, I found myself penning a few words for a gift, a favor or some form of hospitality. My divorce has elevated my need to thank the loving people in my life for their genuine kindness.
They didn't buy me a gift because it was a special day.
They bought me a gift to make my day special.
To let me know I was supported and loved.
And it doesn't take a divorce to experience this type of extraordinary kindness. It can be any time in an individual's life where additional comfort and support are needed. It could be caring for a sick parent or child, unusual professional demands, etc. Anything which somehow announces to others we are in need.
And they hear and answer the call.
Of course, I still adore a handwritten card.
But this time I wish to send something which might last longer.
I want to remind them of the significance their kindness holds in my life.
This means presenting them with something which will live past the thanks.
7 Truly Meaningful Ways to Say Thank You
A Cookbook
An inscribed cookbook is an incredibly intimate gift.
Each time the book is opened and its worn pages turn it is a reminder of the person who gifted it to you. Even better it generally happens during a time of community shared between family and friends.
To take this to an even higher level of meaning, inscribe a personal thank you inside the cover and present it along with one of the dishes in the book. This way not only will the recipient have the book as a reminder, that particular dish will always carry additionally sweet memories.
An Animal
There are so many great organizations who sponsor 'adopting' an animal.
And they provide pictures of the pig or orangutan complete with their name and details.
This is a fun way to thank someone and do something philanthropic at the same time.
Personalized Stationary
This is the consummate thank you gift for the ever-thoughtful giver.
It provides the tools they need to keep on being the generous soul they are.
A fun way to make this even more appreciated by a caring individual? Head to Michael's and buy a cute fabric craft container and fill it with beautiful pens, stamps, quotes, and other mailable items to include with the stationary.
An Ordinary Household Item
Most of our days are spent doing routine things so what better than an everyday use item?
It could be potholders and a spatula because you are thanking them for meals made. It could be a wine opener because they showed up late night with a bottle of red and held your hand while you cried.
This is perhaps one of the most ingenious ways to thank someone because you are making sure the punishment fits the crime. Whatever they gifted you – you are somehow returning so they will always remember how that exact particular gift impacted your life in the best possible way.
A Seedling
A thank you which comes in the form of seeds to be planted or a small seedling or bush will allow kindness to continually bloom.
Every walk to the mailbox or cup of coffee on a porch will be a reminder of gratitude.
To make a bigger impact combine two different flowering plants or flower seeds – your favorite and the favorite of your friend.
A Sign
Signs are the perfect long lasting thank you.
There are so many available to choose from today – wooden, ceramic, dishes – small or large.
And what will make this even more special? Pick a saying which is meaningful to one or both of you and have it created via Etsy shop owners who personalize signs and other objects.
A Bracelet
Bracelets are also the perfect place for a powerful inscription to find a home.
Again, there are many to choose from or personalize from online shops and Etsy. There are also poignant Alex and Ani bracelets which carry great symbolism.
Or, you could choose to purchase two bracelets of any kind for just your friend(s) and you.
There is nothing better than giving to another.
Except perhaps returning that favor.
These are just seven ways a thank you can have a lasting impact.
Follow me on Facebook @Colleen Orme National Columnist
(Photos courtesy of Pexels)
on Twitter @colleenorme
on Pinterest @colleensheehyorme
E-mail: Colleen.Sheehy.Orme@gmail.com