I will admit it. I give my boys a hard time for being Eagles fans. In their defense, they truly do believe they are from Philly like their father.
Of course, I too was rooting for the Eagles.
If my guys want them to win then so do I.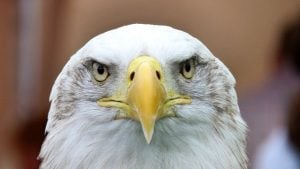 I didn't realize until this morning how much faith has become the center of this football team.
Some moments transcend.
This incredible video below emphasizes the true meaning of a Super Bowl win.
You will view Romans 5:8 inscribed on some of the player's cleats.
It reminds me of the lacrosse team my two oldest boys played on in high school. Each game the players would insert a tiny piece of white paper inside their cleats. It contained a Bible passage from the Fellowship of Christian Athletes and they too were a team led by prayer.
In my opinion, not a coincidence they ended up being a four-year champion state lacrosse team.
What does Romans 5:8 mean?
They are words which Carson Wentz lives and leads his life by – 'Audience of One.'
Wentz remains grounded in his faith with the reminder God comes before all else.
This gives new meaning to the term 'Wentzylvania' for this now converted Eagles fan.
It gives one hope talented NFL players would set such a great example and truly be united in God and one another.
And reinforce, they are in fact, from the City of Brotherly Love
Follow me on Facebook @Colleen Orme National Columnist
(Photo courtesy of Pexels)
on Twitter @colleenorme
on Pinterest @colleensheehyorme
E-mail: Colleen.Sheehy.Orme@gmail.com