I am watching television, Code Black to be specific.
No one loves the eighties as much as I do but it was full of questionable hair, questionable clothes, and questionable music. Rob Lowe, however, makes the decade worth revisiting. The producers of Code Black evidently agree.
It's week three of Rob Lowe. No, it's glorious week three of Rob Lowe.

I imagine Code Black may live to see higher ratings or at the very least another season. He's the quintessentially dreamy new addition to this medical series.
I'm fairly certain I need a ratings hike in my own personal drama. I need a Rob Lowe. Either the 'actual' Rob Lowe or at the very least, a euphemism for what his wonder could bring into my world. To be specific, I need a rewrite along with the character the producers would cast in order to save my drama.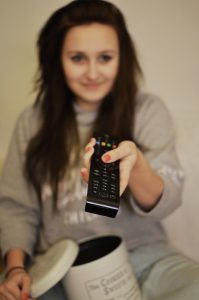 I consider my new fangirl Rob Lowe obsession a somewhat positive milestone in my divorcing life.
After all, my relationship woes have manifested into what I refer to as romantic movie ADD. I have spent the better part of this divorce furiously flipping channels. I am one extreme to another, either Lifetime movie affairs and betrayals to the feel-good Hallmark Channel where high school sweethearts reunite and knights in shining armor rescue modern day damsels.
My current fixation with Code Black means I may be finding balance back on network television.
No longer in need of the contrast from tragically sad to eternally happy endings.
I am making progress.
I may soon be ready for my real life Rob Lowe.
(Photo courtesy of Pexels)
Follow me on Facebook @Colleen Orme National Columnist
on Twitter @colleenorme
on Pinterest @colleensheehyorme
E-mail: Colleen.Sheehy.Orme@gmail.com
www.colleensheehyorme.com