In the worst part of my marital strife, I became frustrated that my husband demanded the majority of my attention.
The more he refused to continue in counseling, the bigger the problems became and the longer they endured. My children's lives were interrupted. I wanted to fix things. I wanted to address the problems. I wanted to resume my life as a mother.
I would often say to him, "I have children to raise, stop taking all of my attention because they deserve it."
Of course, I am now wise enough to realize I couldn't make my husband want to fix things or address his behavior. That is a personal decision we each have to make in life. I naively believed that because we were a family he would choose what was best for our entire team.
When we are a part of something bigger than ourselves, we have a responsibility to do our personal best.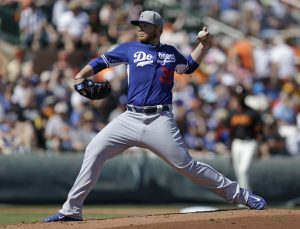 In essence, that is why getting married and having children is so intimidating. We understand we are elevating ourselves to a championship lifestyle. And we better be up for raising the stakes on who we are as players.
If we do not, we will disappoint the rest of the team. A team that can't possibly achieve their personal best when one individual is weighing them down. We look for leaders only by nature a team should be able to operate without a star if every player brings it.
Think of a baseball metaphor. Each person is in position and then the first baseman steps off the field while the game is in play. The pitcher then has to pitch and cover first base. They no longer have the luxury of being the best pitcher their team needs them to be. They are being overly responsible for another player and under-responsible for themselves. The whole team is off.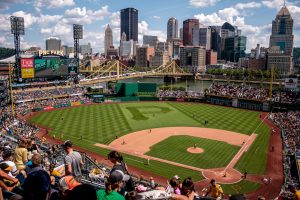 My husband stepped off of the field. I kept waiting for him to come back. The entire time that we were down a player the focus was on our missing man. It wasn't on each other or playing our personal best as a team. It was overcompensating and surviving the confusion. We could have done this for an inning, maybe a few, maybe even an entire game, but it went on for several seasons.
We were not doing well as a team. As a mother and a pitcher, I needed to be able to focus my attention on the bases, on my children.
In sports, we learn that players need to be selfless when the play calls for it. They have to sacrifice personal glory for the team win.
Even in divorce, this still frustrates me. My children deserved to have my attention. They deserved to have both of their parents personal best. We knew when we committed there would be championship games when the play dictated we would have to train harder.
The chances of creating a strong team are diminished by selfish players and by those who refuse to play their personal best. They drag down the ones showing up every day who are positive, selfless and want to play in the game more than anyone else because everyone knows that truly great teams are just like family.
(Photos courtesy of Pexels)
Follow me on Facebook @Colleen Orme National Columnist
on Twitter @colleenorme
on Pinterest @colleensheehyorme
E-mail: Colleen.Sheehy.Orme@gmail.com
www.colleensheehyorme.com