I am the youngest of five children. I remember in grade school the days they would tell us to bring in a baby picture. We used to joke with our mom that she would just hand us any picture and tell us that she thought it was us. Now of course, I am exaggerating (slightly) though it was a family joke since our mom wasn't a big photo hog and there weren't a ton of pictures.
Thus, I became a photo whore.
I chronicled everything throughout the years. I lovingly placed every gorgeous captured moment in albums. I did it all…
The posed moments.
The huddled moments my boys squished together on the couch eating their cheerios.
The first day of school moments.
The random playful moments.
The ordinary every day routine moments.
The favorite toy moments.
The sports moments.
The holiday moments.
The family moments.
Then came divorce.
I have been sifting through and trying to organize pictures for some time now. The ones I never lovingly placed in albums once divorce distraction became my full-time job. It's hard to quantify or express how painful it is to look at our once happy family unit. Actually, it makes me want to make a top five list of the most painful visuals of taking apart a family…pictures, the mommy & daddy pictures our kids drew for us, the years of collected Christmas ornaments. You get the idea.
Still I am grateful that I chronicled so much love.
Actually, even though I was the quintessential photo addict, there still weren't all that many that included all of us as an entire family. There are only a few here and there and mostly because I was getting Christmas cards done of our boys each year. So I would have the photographer snap a family photo.
It's that time of year. Christmas card time.
So many happy years that it's hard to fight back the tears. They say that tears are a cleansing. I feel that now. The shift from tears of pain to tears of reflection.
I am ready for our Christmas picture. I am ready to capture the new gorgeous moments.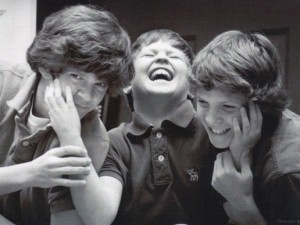 Follow me on Facebook @Colleen Sheehy Orme
on Twitter @colleenorme
on Pinterest @colleensheehyorme
E-mail: Colleen.Sheehy.Orme@gmail.com
www.colleensheehyorme.com