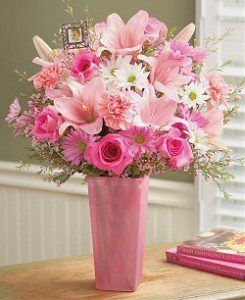 There was a time in the not-so-distant past when I would wait quietly for my family to surprise me with gifts, cards, and special activities for Mother's Day and my birthday. My husband would approach these days the way he wanted father's day or his birthday acknowledged – that is to say, hardly at all. I would get hurt and angry. He would withdraw.
These "happy occasions" ended up kind of…..miserable.
I admit, I think it's "right" to make give people special treatment on their special days without their having to ask for it. (Or demand it.) But I've finally asked myself the question "Would you rather be right, or happy?" And guess what? I'd rather be happy.
So this year, on Thursday night, I said to my family, "What do we have planned for Mother's Day?"
My husband, who seems to have also learned a few things about happiness, graciously replied, "What would you like to do on Mother's Day?"
I thought for a moment. "I would like to do something as a family that you plan. Preferably as surprise. And I would like to not be responsible for dinner."
And guess what I got for mother's day? Everything I wanted. Plus, a handmade card and a gift certificate for a massage.
Ain't love grand?
Happy Mother's Day to all of you celebrating today. Here's a gift created by a couple of my very talented friends, Katryna and Nerissa Nields, for a wonderful local organization called Motherwoman. Check it out and pass it on.
.