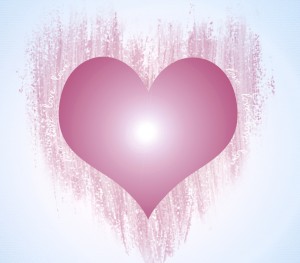 Last week something happened that hurt me deeply. Because of this incident, I was faced with a choice:
I could either close off my heart in order to protect myself from being hurt in the future. Or I could feel my anger, hurt, disappointment, pain, and sadness. I could allow myself to be there and take as long as I needed to work through these feelings. And then I could come through to the other side of them feeling stronger and even more committed to living openly and truthfully and honestly and lovingly.
I will be the first to admit that when faced with these choices, my first inclination (like many of us) was to pull away. No one likes to be hurt or feel betrayed or put themselves out there only to be mistreated. I certainly don't.
And, for a brief moment, I began to wonder if being so publicly open and honest was worth it. I began to question if it would be easier to just pull the shades and pull back from it all and take a completely different path. I considered putting my walls back up and closing  my heart to the world.
And then I remembered that I spent most of my life living this way. And it wasn't much fun. I felt alone and sad and completely disconnected from all of life. Yes, my heart was protected from being hurt by others, but it also was prevented from feeling love and from letting others in and from being connected.
And I remembered how this incident that occurred was such an anomaly in my world. I remembered that in the many years that I've been sharing from this open space, it's only been once or twice that I've felt hurt or betrayed. And every single day, I hear from several beautiful souls how my living with an open heart inspires them to do the same. And that means so much to me. That is evidence that this matters. It matters for me, and it matters for you.
And so, after spending some time seriously considering pulling away, I decided to come back even more open (if that's possible) and even more loving (if that's possible) and even more emphatic about how important it truly is that we each do the same.
We are the brave ones. Those of us who choose from one moment to the next to live with open hearts. Those of us who have decided to share honestly and vulnerably. Those of us who have consciously taken down our walls and who have chosen to show up in the world as ourselves – our true selves. We are the brave ones.
And I believe that we are protected. I believe that we have the universe on our side. I believe that we have love on our side. I believe that our bravery and our vulnerability and our love will have such a beautiful ripple effect that will be felt around the world. I believe that.
It doesn't mean that we won't be hurt. That's part of the deal. Openness means exposing our hearts to the good and also the bad. But I believe that there is much, much, much more good than bad. And that's what I am choosing to focus on.
I will not allow one little bit of hurt to trump years of open heartedness. I won't. I will not allow any amount of darkness to dim my light. And I hope that you won't either. 
Please join me in focusing on the light and focusing on the love. Please join me in staying open and continuing to share your truth.
Please. It's essential that we do this together.
We truly are the brave ones. And filling the world with love is a noble cause.
I'm so glad we're in it together.
Hugs,
Jodi


Jodi Chapman is a bestselling author, an award-winning blogger, and a soulful community builder. She lives her life with love and faith in the driver's seat, and she hopes to leave a trail of inspiration wherever she goes. She believes that we each have the ability to hear our soul's whisper and create our best lives. She would love to connect with you!
Website   ♥   Facebook     ♥   Free Ebook & Meditation     ♥   Soulful Life Sanctuary