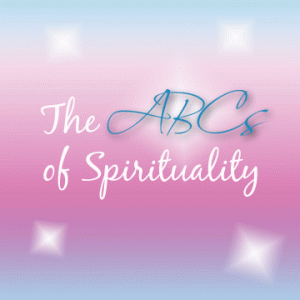 A – Ask for help.
B – Breathe deeply and often.
C – Choose to live and choose to love.
D – Discover your purpose.
E – Embrace the path of enlightenment.
F – Forgive yourself and others.
G – Go within and connect with your soul.
H – Have faith and trust that you're always loved.
I – Inspire others by just being yourself.
J – Jump for joy and let yourself play.
K – Kiss the angels.
L – Love. Love. And love some more.
M – Meditate and embrace the present moment.
N – Nourish your body and see it as the gift that it truly is.
O – Open your heart and let love flow through you.
P – Pray. Really. It immediately connects you to the divine.
Q – Quiet your mind and allow your heart to lead the way.
R – Receive. Know that you're worthy of all of the abundance and all of the love.
S – Surrender to something bigger than yourself. Let go.
T – Trust yourself, trust others, and trust this amazing universe.
U – Up your expectancy for miracles. Believe in them, and watch them unfold.
V – Vibrate on a high frequency.
W – Wake up your sixth sense. Tap into your intuition.
X – X-ray your thoughts and hang onto only those that currently support you.
Y – Yin and yang. Live in balance. Embrace both Heaven and Earth.
Z – Zest for life. Embrace each moment with gratitude, joy, and love.


Jodi Chapman is a bestselling author, an award-winning blogger, and a soulful community builder. She lives her life with love and faith in the driver's seat, and she hopes to leave a trail of inspiration wherever she goes. She believes that we each have the ability to hear our soul's whisper and create our best lives. She would love to connect with you!
Website ♥ Facebook ♥ Angel Fund ♥ Free Ebook