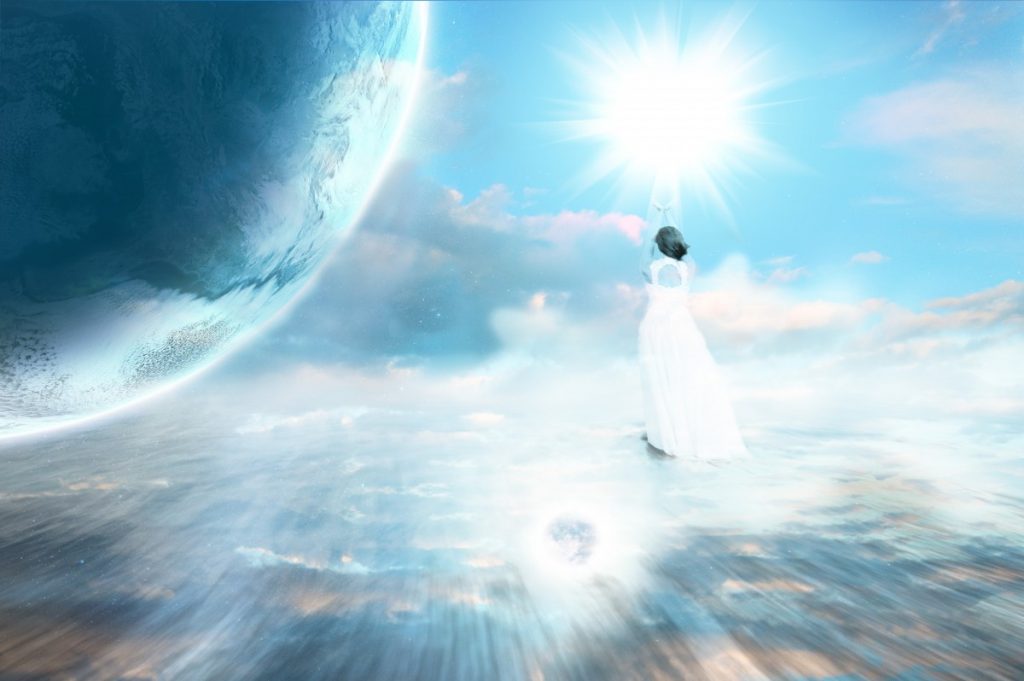 Beloved readers,
These past 8 weeks I have had much time to think whilst recovering and suffering in pain, trying to find solutions and to get by each moment and each day in the best way I can.
Some moments have been excruciatingly painful and difficult and some cathartic and sweet and funny. There are no straight lines in suffering or in healing.
In the depths of despair, there is a touching ability to reach out and touch the Source of all life, which is the sacred energy we come from, we yearn for, and on some level our soul seeks out to "come back home" to its true home. At the edge, one may surrender, let go into the abyss which can either destroy us or liberate us. I see the abyss as the powerful and potentially cataclysmic sacred goddess. Like Mother Earth (gaia), she is immensely nourishing with the infinite ability to create and destroy instantaneously.
We can go in either direction – towards or away from the light. Yet in the moment of surrender, all possibilities are open, alive and beckoning.
Imagine a torrential downpour. In the rain, firstly one surrenders (or embraces) being wet. The more it rains, the closer one comes to sunshine and the end of the moisture. In the same way, at the height of suffering, there is an offering. Healing beckons. One edges closer to getting well. The light is at the end of the tunnel, however dark the tunnel may seem.
There is a always hope if you're inside the tunnel that there is light at the end of it. Move towards that light. It will invite you home.
I pray for you; I pray for the planet of us all.
"Remember why you came here – Remember life is sacred."
---
With love and gratitude,
David
---
Featured Image via: Pxhere
You are awesome as you are, and I love you! And if you love me back, please click 'share' up at the top!
Please follow me on Facebook: davidstarlyte and Instagram: davidstarlyte
New Meditation Transmissions available: Free Meditation Channel:
Starlyte Meditation: please subscribe for free updates.