The first line in 'A Course in Miracles' reads, "Every decision I make is a choice between a grievance and a miracle."
What can we learn from this and how can we apply it to our lives?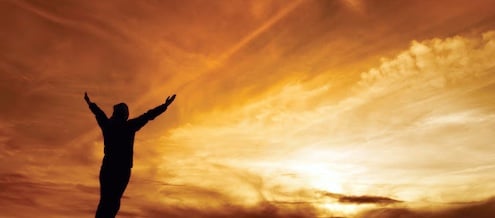 One area I personally experience difficulty is when I feel "judged" by others unfavorably. I think many people feel an innate need for peaceful relationships and hostility can be very confronting. We have evolved as interdependent societies and communities based on sharing. That's why co-operation is so important, and we have a basic need for acceptance. How our peers view us could literally make the difference between life and death.
In a challenging environment, how would I be able to choose the miracle? Let me explore further.
What if I changed my perception and became more certain of myself and accepted myself as an entirety. I am not perfect yet my essence is good. My intention is love. Where I see imperfections in myself, I am judgmental – sometimes relentlessly so. Is it a surprise that others would judge me too? Is it not human to be judging, discerning.
"Once you awaken, you will have no interest in judging those who sleep." — James Blanchard
The external subconsciously picks up on what we put out – the natural system has to follow the implicit order that what is reflected outside mirrors what is inside of us.
Perhaps if I face my shadow and accept myself in my entirety – warts and all – without shame or guilt – then I would be liberated, if liberation is what I seek?
The biggest commitment we can make is to value ourselves. I let go of grievances.
I choose the miracle!
__________________________________________________________
Please follow me on FACEBOOK/davidarenson
Interested in being interviewed, please email – davidgarenson@gmail.com
__________________________________________________________
Photo Credit: Image courtesy of www.lawattractionplus.com
What do you think? Feel free to comment down below!
You are awesome as you are, and I love you!
And if you love me back, please click 'share' up at the top!

David G. Arenson ND, Australia's Leading Soul-Coach – Spiritual Teacher, Energy Healer;
and Celebrity Therapist.
Find out more about me: http://www.findshambhala.com
Facebook: davidarenson
Inquire about arranging a retreat: http://www.mretreat.com