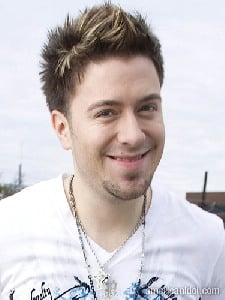 Despite the fact that he claimed he couldn't say anything about which genre he's decided on, American Idol contestant Danny Gokey told EW.com's Michael Slezak that "it'll be country", adding that it'll be marketed a new way.

Maybe it's my constantly irritated mood this week, but puh-leeeze. There is nothing new under the sun, whether it's a new genre or a new way to market it – unless, of course, he's going to somehow put his music into eye glass frames ala an iPod. OK, that would be a new way to market music.
But back to the genre. I always pictured Gokey singing R&B or gospel. But country? Not so much. Then again, he does have a flair for singing a story and making us teary eyed, and that's what country music is all about.
Either way, he's got such a huge following that whatever he sings will sell like hot cakes.
My guess is he goes country inspo. But we'll see soon enough!
What do you think? Is country a good genre for Danny Gokey?RELATED POSTS
:
More on Danny Gokey and his wife Sophia
American Idol archives
Click here to subscribe to Gospel Soundcheck by email and have the Gospel Soundcheck headlines delivered daily to your email inbox. And don't forget to follow me on Twitter!