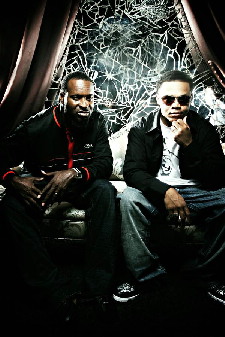 The rap duo GRITS – Teron "Bonafide" Carter and Stacy "Coffee" Jones – is set to release their eighth studio album, Reiterate, on September 16th on their new indie label, Revolution Art.
Supporting them on the project are Toby "tobyMac" McKeehan, CEO of the duo's former label, Gotee, who appears on the song "Say Goodbye", as well as Dan Haseltine of Jars of Clay and Third Day's Mac Powell.

GRITS is currently touring this summer, including the September 5th Rock the Universe event at Disney World in Orlando, FL.
To learn more about GRITS and their new album,
visit their website.