PLEASE hit the "Like" button above to share the Good News and add http://blog.beliefnet.com/goodnews to your favorites. New stories every day!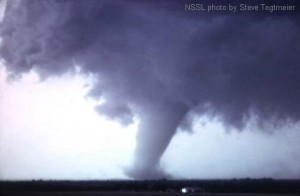 The recent rash of tornadoes has been well documented with horrifying pictures of the devastation pervasive across news and social media. One such tornado ripped through Birmingham, Alabama while, Mason, a family dog was home alone in the garage. The family was forced to take cover while they were out and not able to make it home to retrieve Mason, a white terrier mix. When they finally made it home, there was nothing left but debris and no sign of him. The family grieved at their loss but it seemed hopeless.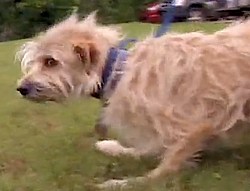 Almost three weeks later, they returned to sift through the last bits of debris and miraculously, a badly injured but very much alive Mason was there to greet them. He had crawled home on two broken legs! They've since learned that Mason was spotted almost two miles away at one point. We are happy to report that Mason is currently under great veterinary care and he's expected to make a full recovery. What amazing heart from this little dog! This story should inspire us all. Don't ever give up, EVER!
You may also enjoy these related Beliefnet features:
Inspirational Quotes About Dogs
Quiz: The Spirituality of Dogs
WATCH THE STORY ABOUT MASON ON VIDEO