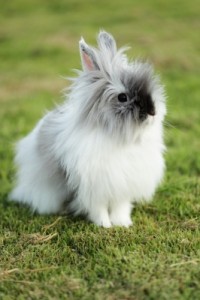 "I don't even recognize myself!"
If you have ever said this during your journey with chronic illness or pain, you're in good company! I think, at one point or another, each of us will take a look in the proverbial mirror and say, "Who is that?" or "What have I become?"
Physical changes can make us gasp. Losing hair, gaining weight – all those visible signs that something is wrong can truly be horrifying.
Personality changes can also be confounding. Whether because of medication or the long-chafing ordeal of living with poor health, we can become moody, angry, depressed, and lash out in what are unusual ways for us.
If we have to give up working and other activities, we also lose the identity we have from those endeavors. No longer can we say, "I'm a manager," or "I play soccer."
And through all these and other revelations, we might find ourselves asking, "Who in the world am I, now?"
Faith holds a very good answer for us, for the God who made us knows exactly who we are. Never wavering in His love for us, His children, Our Lord not only knows us through and through, but He is constantly holding our hands through the process we embark upon as we move more fully into a different kind of life – life with illness and pain. That process is one of recognition and discovery – Through faith and prayer, God helps us recognize that we are not utterly changed, nor are we complete strangers to who we used to be. We are still, fundamentally, ourselves. But we have new challenges, and through God, again, we discover how to meet these challenges and find ways to let the best of ourselves, the talents and other assets, shine through. Differently, perhaps. But shine nevertheless.
Strangers to ourselves? Perhaps briefly. But after the shock wears off, we can be heartened that the next part is better and more promising
The next part is where we move ahead – and get to know ourselves and God even better than before!
Joy,
Maureen