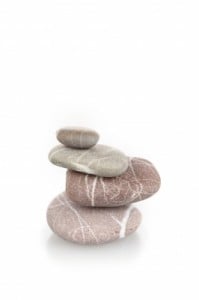 I remember the day when, months after I was diagnosed with lupus, I could pick up a drinking glass without feeling pain in my fingers. It wasn't a huge, "Oh, I'm cured!" moment. After all, I still had lots and lots of other internal problems and complete baldness to deal with. But it was progress, small but also monumental.
As I've continued living with lupus and other sometimes debilitating/sometimes more tolerable conditions, I've become even more mindful of the small steps ahead, the "little" progress that can lift my spirits and signal hope. But sometimes, too, especially in the midst of a flare up, I can forget to recognize the mini-progress as I look at how much farther I have to go. Faith helps me be more attentive.
When Jesus said, "I am with you always," He meant every moment, waking or sleeping, moving or sitting. In small moments of progress and huge moments of pain. To be intent on recognizing the nuanced times when we move forward is a reflection of our love for the Lord and our desire to recognize Him, too, even in those "I can lift a drinking glass" moments.
So, if you make small steps of progress, if you inch along snail-like, still know that Jesus is supporting you throughout – and revealing Himself as mightily as if He were coming down from a cloud in heaven!
Peace!
Maureen