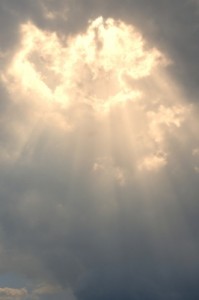 When I heard reports of the devastation from the earthquake in Nepal and neighboring countries, I thought of two things: I remembered a friend who had, a few years ago, climbed partway up Mt. Everest. I recalled what he had told me about the base camp, and my mind's eye saw the pictures of his trip in a whole new, sad light – my friend and his father had been successful in their journey, but now, so many who had hopes of achieving the same goal had been killed in the act of achievement, buried by avalanches triggered by the quake. I prayed for these climbers-who-were-fallen, and for their families. And I prayed that those who were going in to retrieve and, possibly, rescue others would be kept safe and not lose hope.
The second thing I thought of was the destruction that had occurred to so many ancient buildings of faith, temples that had withstood so very much during their lifetime that were now little more than rubble. This is a tragedy, and not one easily overcome, considering the profound, centuries-long meaning instilled in each structure. I prayed that the prayers that had been lifted up by many in those houses of worship would be loosed on the world, swirling around those who remain, to ignite a fire of determination and steadfast belief.
For although the earthquake destroyed precious people and places, as the dust and the earth settle, there are still people who remain and a world ready to help.
Beyond the terror and the pain – yes, there is hope carried along by those who remain.
Peace,
Maureen