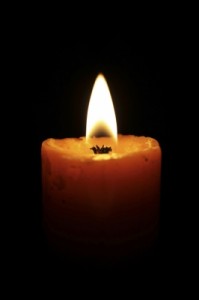 A very blessed Holy Week to you!
There certainly are many bible-based movies, television programs, and other works making the rounds this week. Whether another telling of Jesus' life, death, and resurrection, or other stories taken from the New or Old Testament, I cannot remember another Holy Week where so many different treatments have reached the airwaves and theaters, not to mention the newspapers, internet, and bookshelves.
I suppose part of this is because, simply, people will tune in; media companies produce what they believe the public will watch and sponsors will support.
But, too, I think it is that today's world is so very troubled that many people crave something better, more hopeful, and deeply spiritual. Although it is hard to watch the Passion of Our Lord because of the utter cruelty and pain he suffered, the result – the Resurrection – makes for an uplifting end and new beginning for all of us of faith.
Which leads me to the point of this installment of Food for Thought. I might tune in to a couple of the programs that will air this week, but more than that, I plan to spend a lot of time in prayer, reflection, and meditatin on the basics – the actual Word. I want to cultivate that connection between the bible pages and my eyes and draw the meaning written on them into my heart and soul. It's hard to do that when you're interrupted by commercials or distracted by how the actors look or what other production values a particular program has.
So, for me, it's back to basics – and forward into Holy Week.
Blessings to you at this blessed time!
Maureen