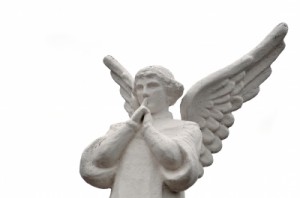 t. Veronica is said to have lived in the first century A.D., and according to early accounts, she took pity on Jesus as he made his way to Calvary and wiped his face tenderly with her veil. Afterward, according to the stories, an imprint of Jesus' face appeared permanently on that piece of cloth.
Veronica's story does not appear in the gospels that we read in church today. However, her act of compassion, even if it never happened, is a beautiful example of someone reaching out to someone in pain, even if that person's pain will not be eased in the long run. I look upon Veronica's action as one of the first Christian examples of compassionate care for someone who is going to die.
On TLC Tuesdays, I usually talk about ways that we can be more kind and gentle with ourselves. Our daily lives can often be so full of responsibilities and work for others, that we might forget or neglect that we should also be caring toward ourselves.
However, on this TLC Tuesday, I am turned outward, toward the example set forth by Veronica, and reminded to reach out in prayer, at least, if not in action, to those around me whose health will probably not get better or who are very near the end of their earthly lives. In this way, the imprint of Christ that is on our hearts will show boldly and plainly to those around us – and bring to all a greater peace and comfort.
Blessings for the day,
Maureen