In my book, "Beyond Pain: Job, Jesus, and Joy," much of the section on Job involves Job himself – his life, his suffering and, eventually, his finding immense joy.
But integral to telling Job's story is also the subject of friendship with someone who is suffering, and this theme resonates with us today.
What part did Job's friends play in his story?
How can someone be a friend to someone who is ill and in pain?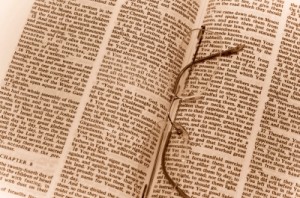 In the Book of Job, Job has three friends: Eliphaz the Temanite, Bildad the Shuhite, and Zophar the Naamanite. These three run to Job's side when they hear about the tragedies that have befallen his family, livelihood, and person. When they see just how dire Job's circumstances are, they are so shocked they are unable to speak. Finally, each friend takes a turn to try to help Job. But with each friend's attempt at comfort (or 'tough love'), Job rebuffs them.
The friends keep trying, but Job keeps up his 'rant' against them, life, and even God, who 'denied [him] justice' (Job: 27:2). Job repels his friends, who become increasingly frustrated with him.
Finally, a young man, Elihu, son of Barakel the Buzite, who has been listening to Job and his friends, steps in. He admits that he is very young, but "it is not only the old who are wise, not only the aged who understand what is right.' (Job 32:9)
Elihu tells Job that Job has been complaining that he has lived a blameless life, so God should be rewarding him instead of punishing him. But, Elihu tells him, '…in this you are not right, for God is greater than man.' (Job 33:12)
Elihu insists that Job turn his focus from himself to God and all the mightiness that He is. On the heels of Elihu's speech, the Lord then chimes in. Finally, Job realizes that he needs to accept his frailty and humanness and God's omnipotence, and in doing so, he is able to move on.
There is much to be learned from Job's friends and their relationship with him. First, when Job falls into deep trouble, his friends rally to his side. They want to help, but the magnitude of Job's suffering is so great that they simply don't know what to say.
This is an important lesson for we who have serious illness or pain – sometimes, we think our friends don't care because they stay silent. Perhaps they don't call often, or invite us out. Perhaps, when they are with us, they fumble for words or aren't as chatty as they have been. We might think they don't care, but this might be an error on our part; perhaps they do care, but they, like Job's friends, are at a loss for words.
The second lesson is when Job's friends finally do speak, Job refuses to accept what they say. This is true today – sometimes we don't like what our friends tell us when we're sick. Sometimes, they see in our situation things we don't see ourselves. Sometimes, they are wrong. But sometimes, they are right. In order to get at the truth, and the caring that underpins friends' attempt at making suggestions, it helps to keep communication going rather than, as Job did, remaining hostile to friends reaching out to us.
The third lesson is an interesting one. Sometimes, friends hesitate to speak up, to reach out, because they think someone else will. That is what Elihu thought at first; that Job's older friends would be able to persuade him to stop complaining and get busy. Indeed, Elihu waits a long time before realizing the other three friends are ineffective. But, when he does finally speak, it is Elihu's words that open up the door to Job's conversion. For someone who is a friend to someone who is suffering, it's important to know that there is no "queue,' no pecking order if you truly think that you can offer solace or suggestions. You might have the right inspiration to bring true comfort to a very difficult situation!
Finally, as it relates to being a friend to someone who is suffering, the Book of Job serves as a reminder that true conversion of heart is between the person and God. It also illustrates, however, that friends play a key role and, while the experience might be challenging for them, they can make a significant difference by staying true to their faith and commitment to bringing comfort and wisdom to their loved one.
Blessings for the day!
Maureen