October is Domestic Violence Awareness Month. This horrible scourge affects people at all levels of society and, although women are most often the victims of domestic violence, many children and men suffer, too. Here is a prayer to accompany this month's events – and to carry forward into the weeks and months ahead, our petition for peace for each person living in fear and pain: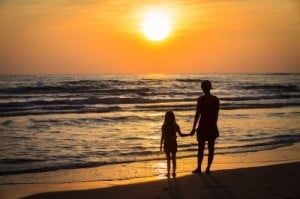 Lord, this day and night, there are people living in fear and pain.
Children, women and, yes, men, too, for whom home is not a place of peace, but of terrible violence.
Bring your strenth to all victims of domestic abuse.
Help them find the inner courage to reach out, call for help, and find a place where they can begin to heal.
Help us, too, to be instruments of your peace and to assist the victims with finding safety and hope for a better future.
Lord, may your protective love enfold all who suffer and bring them through these dark days and nights.
From now on, may your light outshine any doubt, despair, or hurt. And bring these dear ones through their trials to the kindness and goodness they justly deserve.
In Jesus' name we pray. Amen.
Blessings for the day,
Maureen