Bible passages about the beauty and symbolic strength of human hair abound – and became rather difficult for me to read around the time that I began to develop full-blown lupus. One of the first symptoms indicating something was seriously wrong was that I lost my hair. Not in wisps and a few strands. In clumps and patches. One moment, I'd be twirling a long strand of blond curls. The next, there'd be a fistful of hair in my hand and a smooth, round patch of scalp showing on my head. This condition, I later learned, was alopecia areata (now, for me, alopecia universalis), and sometimes, tho not always, went along with lupus.
The process of losing all of my hair took almost a year, but about midway through that time, I could no longer rely on the desperate "comb-over." I had to find a wig. That took awhile, too, and trial and error and brought up a raft of questions:
What color? What style? What length? How should I take care of a wig? How long would it take me to get used to wearing one? And, moreover, how should I respond to people saying, "Oh, your hair looks great?" when, in fact, I no longer had hair?
Gradually, the answers presented themselves. I opted for color close to my former shade and then ventured out to other colors (red! auburn!) I tried short and long lengths, and a couple of different styles (thankfully, with manmade wigs, the styles held even after washing – no more curling or blowdrying, no more gels or creams or sprays!) To help myself become more agreeable to wearing wigs (they did feel like furry foreign objects at first), I started calling them my "pelts," and stored them on styrofoam, expressionless heads.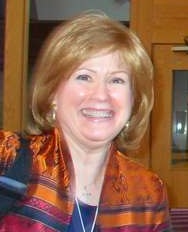 And then came the revelation. There was something absolutely wonderful about wearing wigs, something I'd never expected.
When you wear a wig, you never have a bad hair day!
I'm sure I'm not the first to come to this realization, but as the experience of being bald is new to each woman who goes through the process, it does bear repeating.
In a wig, no matter how you feel inside, no matter how dire your physical challenges – you will never have a bad hair day!
What's more, you'll have the uplifting experience of people telling you your hair looks great, that you look good, and you can believe they're not just saying that to be nice, but rather they're saying it because it's true. Your "hair" does look good – each time you don the wig.
Gives me more confidence just thinking about it!
There are more challenges to being bald besides the trauma of losing one's hair. Wigs get very hot in the summertime. Heads get very cold in the wintertime (yes, my bald brothers, I now 'get it!'). And, emotionally, there are moments…each time I look in the mirror without my wig, I see, once again, the external evidence of the autoimmune process that's affecting me internally, too.
But, these can be handled, with head coverings (scarves, caps, hats in the winter and lighter, shorter wigs in the summer), and prayers of thanks for the life and the strength that God gives.
After years living with lupus, I've learned that there are much more serious afflictions than losing one's hair. Difficult tho it is, there are positives. And, above all, there's the opportunity to be grateful – for life, for one more day…for a good day…with no bad hair!
Blessings for the day,
Maureen