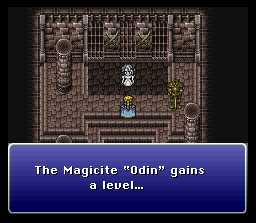 We're pretty excited to announce that we've added a new character to our party. Okay, it's more like the awesome part of the game where you get another character to fight with you for a little while and he is 1,000 times stronger than you are and can't die. You know, like an old wizard or a knight with sweet armor. It's kind of like that.
Anyway, we are going to be partnering up with the gents at Gameosaurus. They are a couple of guys who have been writing around the internets on sites like RPGfan.com, and they are just as nerdy as we are. Every now and then we'll be bringing something awesome to your attention.
Today, that article is a great piece on the Final Fantasy IV Collection. It's a bit of a review (of a swell game, by the way), but also gets into some interesting territory by talking about the mythology of crystals in Final Fantasy, the idea of gods in the series, and more. A worthwhile read and a whole lot more to come!