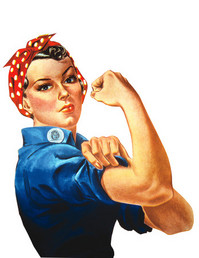 "Stage 4 breast cancer" might be among the most terrifying four words a woman can ever hear. The average life expectancy for a woman with that diagnosis is 30 months. But Katherine Russell Rich has lived with it for 17 years.
This week, she wrote a moving essay for The New York Times (click here to read the whole thing) about being a minority survivor–only 2 percent of stage 4 breast cancer patients become long-term survivors–and discovering the power and possibility of hope. Her words are inspirational to anyone who is trying to redefine themselves, rewriting the narrative of a diagnosis, an emotional pattern, or even a relationship.
She writes about how she reached out on a website to connect with other survivors and find joy and peace within the unknown terrain of survival:
"On the website, I tell the women how deeply I believe there's no such
thing as false hope: all hope is valid, even for people like us, even
when hope would no longer appear to be sensible.

Life itself isn't sensible, I say. No one can say with ultimate
authority what will happen — with cancer, with a job that appears shaky,
with all reversed fortunes — so you may as well seize all glimmers that
appear.

I write to them (to myself) that of course this is tough: the waiting to
see if the shadows are multiplying, the physical pain, the bouts with
terrible blackness.

"But there can be joy in this life, too," I say, "and that's so
important to remember. This disease does not invalidate us. This past
year, I've had the joy of falling in love with my sister's kids, who
live states away and whom I hadn't had the chance to know. I've had a
second book come out, one I worked on for eight years, about going to
live in India with Stage 4 cancer. I've had so many moments of joy this
year, but when I'm in blackness, I forget about those." Then I ask them
to write and tell me about theirs, and lights begin to flash."
(image via: http://beautifulwreck1.wordpress.com)
Like what you see? Click here to subscribe
and get Fresh Living in your in-box every day.