I feel blessed to have the coolest friends evah. I just clicked over to my gal Jennifer's blog, called Reminders 2 Be Present, and she's showing the latest progress on her handmade wool bracelets. She's an artist and teacher and makes beautiful, spiritual work that just inspires me to no end. As for these soft baubles, her goal has been to make 100 for her studio sale in late September. Rejoice in the color!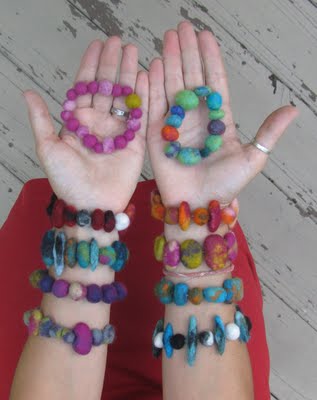 and more….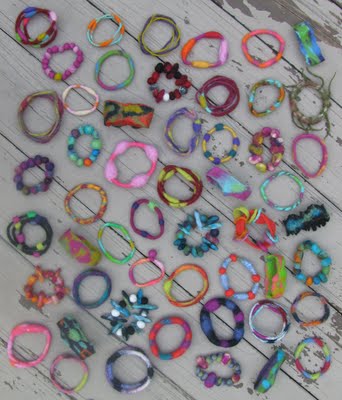 and all in a gorgeous pile. Don't you want to dive in?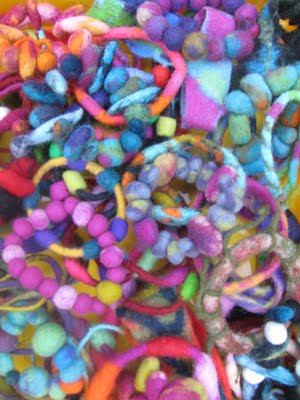 Her whole awesome blog is here: http://reminders2bepresent.blogspot.com/
Have you made anything crafty lately that you're excited about?
Like what you see? Click here to subscribe and get Fresh Living in your in-box every day!