Why begin the story of Jesus with a tedious, and incomplete, recitation of family history? Well, Matthew seems to have had one purpose in mind: To show proof that Jesus, as the adopted son of Joseph, could legally be considered a descendant of King David. This was important in light of the messianic prophesy recorded in Isaiah 16:5 in the Old Testament:
"In love a throne will be established; in faithfulness a man will sit on it—one from the house of David—one who in judging seeks justice and speeds the cause of righteousness."
God promised that the Jewish Messiah would be "from the house of David"—from the lineage of Israel's greatest king. Any would-be Christ simply had to fulfill that prophecy. A man who wasn't a "Son of David" simply wasn't qualified to be the Messiah.
Since he was writing to Jewish readers, Matthew got this issue out of the way right from the start. He pointed immediately to Christ's ancestry as the first proof of many that Jesus is indeed God's promised Messiah and King.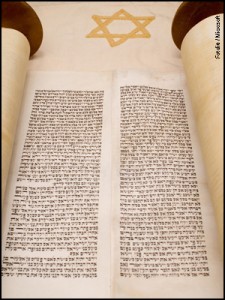 [BKC, 18]
ΩΩΩ
Copyright © 2014 to present by Nappaland Communications Inc. All Rights Reserved.