Dishonesty dishonors.
Personal integrity matters.
I am angry
I will not deny it.
I am angry.
The men calling out 'bitches, deserve this."
I am angry.
The lack of representation.
I am angry.
The years of continuing hypocrisy.
The hijacking of democracy.
The ways that met the means
and the means were ugly.
I am angry at watching the feast of ego parading around in front of me. I am angry at hurts being inflicted, hearts being broken, and children being victimized.
A spotlight is being cast on the things that aren't working, so they can be addressed, atoned and freed, bringing everything up and out of the shadows for a Love filled healing so we can experience the Truth.
There is no more hiding. There will only be healing.
Love met the truth today.
I will no longer tolerate the loss of personal integrity.
I will no longer tolerate degrading behavior.
While I do not have the answer to the complex web of societal issues, I do know this, I can practice personal peace of mind.
I will no longer turn a blind eye to behaviors that cause harm
Feigning shock when harm ensues.
I will join together in a practice of humanity
I will hold myself in high regard.
I will own what I know.
When a brother stumbles I will extend a hand of support.
I will offer respect and grace in every moment.
I am angry. I see it all. I take it all in. I choose what's next.
Love > Fear.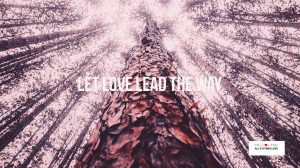 Melanie Lutz is a writer and love activist living in LA, CA.
@mobilemel on twitter