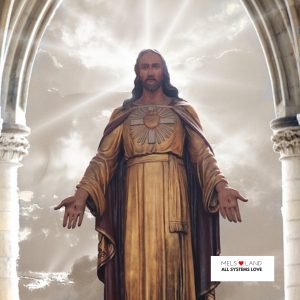 So often the use of the bridge that Jesus is and represents gets exploded in the words, energies, and seething anxieties fostered by fear. The idea of winning in this day and age in the public square comes to mean something entirely different than was intended.
We as citizens, as people, as humans, as occupiers of land are involved in each others lives, we are together in ways that are seen and unseen, we together create the harmony of our lives on earth. When a brother is in trouble we are all in trouble. When someone has forgotten love, it is our job to remind them it is here.
God is going to Trouble the Water.
It has been said, if you are not thinking with love (as God would) your thinking is not true. Don't fool yourself into thinking your anxiety and your fear leads you to right action. If you are not thinking with love whatever you do, however you want to act, may become hypocrisy. Religion is a binding back, but the spirit of Christ light is not contained, it is an ever present energy available in each moment and within all things to move.
Choosing to practice loving principles where you give it over to God, not with blind faith, but faith in love, faith in christ, God, Krishna consciousness to allow life to shine brightly through the human foibles of the body. We are massive and wonderful projectors, the human body is an amazing instrument and with care and love and practice of choosing to act with love, to let love lead the way, you find yourself in a deep space of peace and harmony and all that once challenged you, that brought you weight and discomfort is lifted, allowing you to rise up, sharing the gifts you have been given and exploring the power and majesty the world represents.
No matter what— Jesus consciousness remains, Jesus can take it, waiting, ever present, eternal to return you all the way to love, your truest home. Whatever circumstance, fears, stress that arrives in conscious form as you come to and through your troubled waters, Christ Consciousness is there, as a light, always, a way, available, to transform and harmonize.
We together keep our hearts open to love and support each other. It is all that ever was and all that will ever be. Do not despair, we raise up our hearts, we keep moving through and we continue in our practices of kindness, love, charity and grace.
The illusion of any Golden Idols that live and breath in our fields of consciousness, idols that we can be distracted by or that may cause us to harden our hearts, or rest awhile as the horrors rage, do not hold with love, when we make up connected to its purest power, and live through our hearts and pray deeply that we will meet each other, that we will cherish each other and we will be with each other as we give birth to a new world.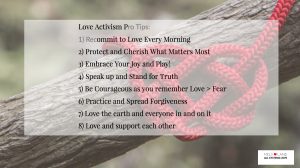 Remember on this day and any day you find yourself caught up. Take a moment to return to the beginning. "Let there be light." Add to that Let there be love, and anything else that comes up in your heart. Say his name, Jesus, use the bridge between the worlds to tell it like it is. Give all of your heart fearlessly. Do it all. Jesus can take it and transform it and bring peace on earth. Justus needs us.
There is so much power in the symbol of Jesus, the mere ideas of his work and existence and presence has spawned over 30,000 different variations of Christianity across and around the planet. The ways may be many, the avenues robust, we are never alone, we are always loved and we are here to share our gifts and believe in each other with love.
If you find yourself in times of trouble. Stay in the space of your heart of your inner power.
Gird (up) one's loins and prepare yourself, dear warriors, we are here together, to rise up and into what is next.
Release everything that does not serve.
Pause and be still. See how far you rise above any BS (Limiting Belief System), release your mind from all chains, seek the level where you find peace, at home within your inner power. Be grateful you continue to liberate yourself, take flight in joy, restored to sanity, to freedom and to love.
Bring joy into this world.
Bring light into this world.
Bring peace as you go.
"Wade In The Water" is a traditional Spiritual Arranged and directed by Rob Dietz