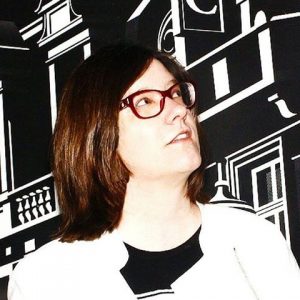 It is clear in the world today, in each moment, we have the opportunity to move toward love or only see illusions.
Free will is a principle in the worlds of spirituality, physics and throughout the human universe in general, like gravity. We have free will. Which means we have a choice. In each situation we have the opportunity to choose.
When we meet someone.
When we ask for help.
When we discuss a business arrangement.
When we experience any issue we are having.
There is a choice we are given..
Will this person be friend or foe, lover or hater, in essence, will this person be my crucifier or will they be my savior?
We get to choose in every situation how we are going to move forward.
We choose.
Will we know peace or the sword.
WE CHOOSE.
I've been in the business of loving everyone in every situation for the past 8 years. It has been challenging. It has been a roller coaster. I have remained in loving movement with all of it. And in many miraculous ways it has decoded the universe, the most surprising benefit of choosing love in every situation, I close the gap between what my fears and anxiety created and the loving unified field that operates beyond all our understanding.  The practice of love when used with care and work allows me to be clear of that choice.
It has been a gift.
A gift I gladly offer to you in the form of the 8th annual Mels Love Land: Next 100 | Choose Love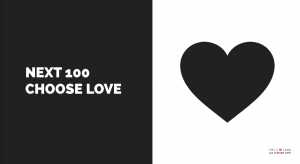 The great thing about any loving process, you can't make a mistake. You don't miss your destiny. Everything is an expression of who you are, no matter what anyone says, take away the stress, the anxiety, the wondering what, and the needing to know, the wanting to understand any of it and you find yourself in the flow of living with what is, that it is all changing, and growing and becoming something new, something wonderful, and our job is to stay in movement, to be in motion with all that is, and to remember our connection to all that is, that we are a part of all and it is a part of us. We are our neighbor, we are the streams, we are the stars, we remember the world is motion, frequency, vibration, and operates in every repeating patterns based.
For me it is a funny one, as I am a huge Oscar Hammerstein fan and you need look no further than his cosmically aligned Sound of Music to understand the way we express the sounds of the universe in a simple seven tone hit, that are the building blocks for all the music we hear and the beats we are moved by, that we dance to so completely as to not know it is a rhythm and a hue of love the graces each piece.
It is lovely principle.
Everyone who chooses peace will know peace.
Everyone who chooses love will know love.
When we practice love – it works.
It is no secret, and it is the power of trust, the deep inner power, owning the self in all its layers, atoning for all the lies we tell others and ourselves, it is how we get to core of our connection and how we all grow in one experience unifying the field of possibilities and moving as one society to know peace and elevate our conscious ability to amplify love.
It starts with you. It is a choice.
What choice are you going to make.
Our suggestion in every situation is to CHOOSE LOVE.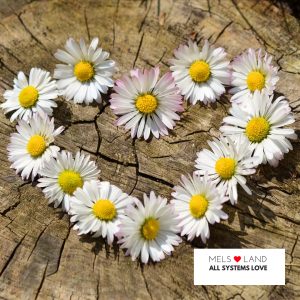 If any of this speaks to you. Take today to consider the possibility there is a way to choose love. If in your soul you know it is time for love. Be with us as we choose love as a movement so when 2020 rings its bell we know the choice we have made for our communities our neighborhood, our families and ourselves.
We are full and equal members of a loving world co-creating, aligning and actively supporting all that remains when we take away what we know and expand and amplify what we have yet to know with love.
Love is the way we move as one society in the world, in connection, in fullness, in love.
It is a life's work to choose peace in the face of all the options available, all the anxiety, all the depression, the addiction to that which does not bring us peace.
This is the spirit with which I offer the 8th Annual Mels Love Land Next 100. How will I allow them to interact with my being. What choice are you going to make? Do you want to be in a field with a cadre of others who are choosing love to lead the way?
If the answer is yes. Join us. Be a part of the unified field of love healing and transforming the 21st century. For more information click here. 
No matter what happens. You always get to choose again! Stay the course and let love lead the way.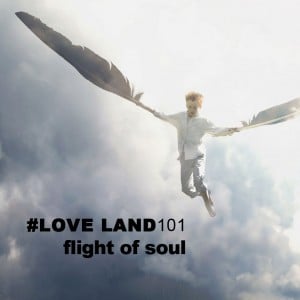 We are gifted with choice. I hope you decide to choose love.
Melanie Lutz is a writer and love activist living in LA, CA.