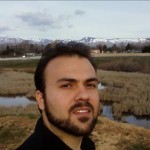 An American Pastor is being held in Iran's most notorious prison – Pastor Saeed, a U.S. citizen, has been told that he "will hang" because of his Christian faith. And, now the Iranian government has put this case on the fast track – and scheduled a trial that's just days away.
After sustaining painful beatings in Iran's brutal Evin Prison, he has been told that he "will hang" for his "faith in Jesus."
His Iranian attorney was able to see the charge brought against him. He will be tried by one of Iran's notorious "hanging judges." Time is of the essence. The ACLJ is demanding the U.S. State Department intervene – working with members of Congress to back Pastor Saeed – and calling on the U.N. to apply international pressure to free this American citizen. We represent Pastor Saeed's wife and two children who are living in the United States.
We need to hear from you. Thousands already have signed on to our Petition to free Pastor Saeed. But with a trial date now just days away, the time to speak out and support Pastor Saeed is NOW. Your voice made a difference in freeing Pastor Youcef from an Iranian prison. Make a difference now. Sign on to our petition now.