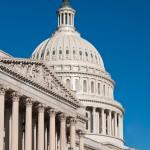 Is Attorney General Holder and the Justice Department ready to make a deal in providing Congress with documents concerning the botched gun-running operation that resulted in the murder of U.S. Border Patrol Agent Brian Terry?
There are reports that a meeting will take place soon to see if a deal can be reached.
As you recall, members of Congress filed suit against Holder and the DOJ over Operation Fast & Furious, which put guns into the hands of Mexican drug cartels. We filed an amicus brief just last week in this case backing the lawsuit in an effort for Congress to get key documents that would get to the bottom of what happened.
On FOX News today, I told Bill Hemmer that it would be in the best interest of the Justice Department to settle this case – produce the documents to members of Congress – and get the truth out.
http://www.youtube.com/watch?v=krFq7xhBdiE
The fact is Brian Terry's family deserves answers. The American people deserve answers. And, Congress deserves the truth about what happened with Operation Fast & Furious.
I don't have a crystal ball. But if I was representing the DOJ, I would try to cut a deal. It's time to come clean. Produce the documents.