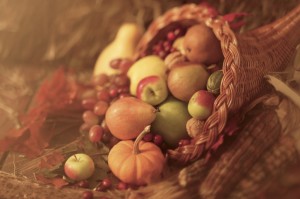 Please let me wish you and your family a happy Thanksgiving. There is so much to be thankful for, especially a generous God who has blessed this nation.
In 1789, the first Federal Congress passed a resolution asking that the President of the United States recommend to the nation a day of Thanksgiving. The request by Congress was clear: "to recommend to the People of the United States a day of public thanksgiving and prayer to be observed by acknowledging with grateful hearts the many signal favors of Almighty God especially by affording them an opportunity peaceably to establish a form of government for their safety and happiness."
That first proclamation came from President George Washington declaring November 26, 1789 as a "Day of Public Thanksgiving." In that proclamation President Washington thanked God and urged citizens to "unite in rendering unto Him our sincere and humble thanks – for His kind care and protection of the people of this country. . . " Washington also expressed gratitude for "the civil and religious liberty with which we are blessed."
The prayers and thanks given 223 years ago are even more relevant today.
As you and your family gather together this Thanksgiving, please remember to not only give thanks for our freedom but also pray that it is something everyone in the world can come to know.