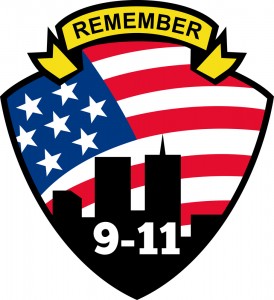 The response has been overwhelming. We have heard from more than 190,000 Americans – including more than 150,000 online – who understand that a cross memorial at Ground Zero is a symbol of hope – a symbol that is a constitutional and appropriate exhibit at the National September 11 Memorial & Museum in New York City.
Today we filed our amicus brief backing the Ground Zero cross and urging a federal court to dismiss a lawsuit filed by American Atheists – legal arguments that are both offensive and absurd.
The cross, which was fashioned by two intersecting steel beams that survived the Twin Towers' collapse on 9/11, provides hope and comfort for a nation that survived the tragic attacks of September 11th.
We've already told you about the flawed legal reasoning behind this lawsuit. In challenging the constitutionality of this display, the atheist group claims they are suffering both physical and emotional damages from the mere existence of the cross – physical and emotional pain that has resulted in headaches, indigestion, even mental pain.
Our amicus brief filed today is clear: we contend the decision to include the cross is a permissible exercise of free speech and does not represent a violation of the Establishment Clause.
The brief, posted here, contends: "Plaintiffs' lawsuit represents a dangerous and unprecedented attempt to literally rewrite history and cleanse the record of a historically significant artifact. In the days and weeks following the September 11, 2001 terrorist attacks, the challenged World Trade Center Cross (the "Cross") had a widely documented and positive effect on the First Responders at the Ground Zero site. It is entirely appropriate and lawful for the curators of a museum to acknowledge the Cross's actual, historic role by placing it in the September 11 Memorial Museum."
In urging the court to dismiss the suit, the ACLJ concludes that "a museum – public or private – has the academic freedom to display religiously-themed artifacts of historical or artistic significance."
Our thanks to the more than 190,000 Americans who signed on to our Committee to Protect the Ground Zero Cross to stand with us in this critical brief.
We're confident the court will reject the flawed arguments challenging this cross and determine that this memorial is not only constitutional, but an appropriate exhibit for the museum.