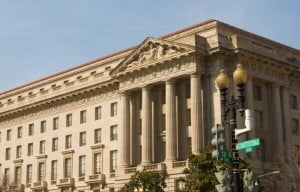 It was an extraordinary showdown between one of the most knowledgeable and respected members of the U.S. Senate and the Attorney General of the United States, the nation's chief law enforcement officer.
At a hearing before the Senate Judiciary Committee yesterday, U.S. Senator John Cornyn had enough. After months and months of stonewalling, Sen. Cornyn, a key member of the Senate Judiciary Committee, called on Attorney General Holder to resign. The last straw: the continued refusal of the Attorney General to turn over documents and information concerning Operation Fast & Furious, the botched gun-running program that killed a U.S. Border Patrol Agent.
"I would say that you leave me no alternative but to join those that call upon you to resign your office," Cornyn said. "Americans deserve an attorney general that will be honest with them, they deserve an attorney general who will uphold the basic standards of political independence and accountability. You've proven time and time again, sadly, that you're unwilling to do so."
The fact is that it may very well be time for Holder to go. Facing a vote next week in the House – a vote that could find him in contempt of Congress – this may be the time for Holder to step down. His problems, of course, go well beyond Fast & Furious. There are also serious concerns about the way Holder is handling an investigation into the leaking of classified information.
As I told Megyn Kelly on FOX News today, this is all going to come down to a political decision. If Holder is too radioactive and too much of a liability as the election draws closer, then he will go.
http://www.youtube.com/watch?v=cuABMGl4hFY
Sen. Cornyn's call for Holder to step down comes as Sen. Charles Grassley (R-Iowa), ranking Republican on the Senate Judiciary Committee, said he still wants to see at least 80,000 documents in response to a congressional subpoena. According to reports, the Justice Department so far claims to have produced about 7,600 of the documents.
Sen. Grassley told Fox News that only "when they cough up" the rest of those documents would he be satisfied. "If he's willing to produce those documents in the next 10 days, I would say yes, it has avoided the confrontation that he's created," Sen. Grassley said.
And in the House, where the contempt vote is scheduled for next Wednesday, some new information coming late today. Rep. Darrell Issa (R-Calif.) signaled that the contempt vote could be postponed if Holder gives him a "serious proposal" on how to resolve the Fast & Furious issue.
The bottom line is this: the future of the Attorney General – whether he stays or goes – is ultimately a political decision that will be made by the President and his re-election team.