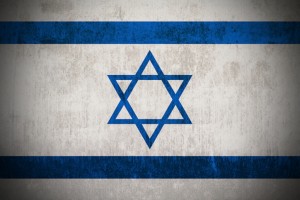 It has taken years. Finally, a major victory for Israel in the international arena.
As you know, we've been working to support Israel in a variety of ways – including before the International Criminal Court (ICC). Today, significant news: the Office of the Prosecutor of the ICC rejected claims that accused Israel of war crimes in a conflict in Gaza in 2009.
We presented arguments before the Office of the Prosecutor in support of Israel over the last couple of years. And, this decision represents a significant defeat for those organizations and countries that attempted to demonize Israel by using international law.
Without question, this is a major victory for Israel in the international arena and a sound defeat for the unfounded 'lawfare' attack leveled against Israel. What's clear is that this legal assault against Israel not only lacked jurisdiction, but amounted to nothing more than an international campaign to discredit and demonize Israel. We applaud the findings of the Office of the Prosecutor, which paralleled our arguments in defense of Israel. This decision closes the case, removes it from the court's docket, and brings finality to this issue ending a flawed attempt to use the international legal system in an effort to wrongly punish Israel before the international community.
In January 2009, the Palestinian Authority attempted to accede to the jurisdiction of the ICC by lodging a declaration accepting the jurisdiction of the ICC for "acts committed on the territory of Palestine since 1 July 2002."  Since only "States" may accede to ICC jurisdiction, the question immediately arose concerning whether Palestine was a "State."
For the past three years, the ICC Prosecutor has been examining that question.  In a decision released today, the Prosecutor finally determined that there was no firm evidence that Palestine is a state, thereby precluding ICC jurisdiction.
The ACLJ, along with our international affiliate, the European Centre for Law and Justice (ECLJ), filed numerous legal memoranda and other documents with the ICC arguing that Palestine did not meet the international criteria for statehood. I led our legal team in arguments before the ICC Prosecutor opposing Palestinian accession to the ICC jurisdiction.
The ICC Prosecutor's language reflects the arguments in our documents filed with the ICC.   "The Rome Statute provides no authority for the Office of the Prosecutor to adopt a method to define the term 'State' under article 12(3) . . . ."  Instead, the ICC Prosecutor recognized that "it is for the relevant bodies at the United Nations" to determine whether Palestine qualifies to be a state. The Prosecutor also concluded: "[T]he current status granted to Palestine by the United Nations General Assembly is that of 'observer', not as 'Non-member State'". . . . [This] informs the current legal status of Palestine for the interpretation and application of article 12 [which limits accession to States]."
The complete decision by the ICC Prosecutor is posted here.
Thanks to you for standing with us as we worked on this incredibly important issue.