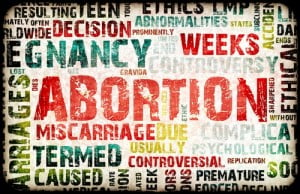 Here's a shocker. In drafting the infamous contraceptive regulation, and the subsequent compromise, there was apparently little or no input from the pro-life community, but plenty of guidance from the pro-abortion crowd. Amazing.
As you know, the Department of Health and Human Services (HHS) issued its mandate, requiring religious institutions, such as religious schools and hospitals, to include abortion-inducing drugs, sterilization, and contraception in their insurance policies for employees. A so-called "accommodation" was then issued. The fact is both the mandate and compromise violate the deeply held religious beliefs of millions of Americans.
In testimony before a Congressional panel, Senator Orrin Hatch (R-Utah) questioned the Health & Human Services Secretary Kathleen Sebelius, who admitted that she never sought the input of Catholic Bishops, who opposed the mandate and the so-called "accommodation" announced days later.
"I did not speak to the Catholic bishops," Sebelius said. But when pressed about whether other groups like Planned Parenthood and NARAL and other pro-abortion groups participated in advance, Sebelius said she would "assume some of those groups were talked to."
It's worth watching this exchange by Sen. Hatch, a stalwart defender of religious freedom, and Sebelius, who admitted the measure was never reviewed or analyzed by attorneys at the Justice Department.
So, Sebelius assumes the pro-abortion groups were consulted in advance. It turns out that it's more than just an assumption. LifeNews is reporting that a pro-life group has discovered that the committee that made the recommendation to the Obama Administration concerning the flawed mandate was dominated by pro-abortion organizations. Members of Planned Parenthood. NARAL. National Organization of Women.
Disappointing, but not surprising.
This revelation comes as testimony on Capitol Hill continued about this troubling measure that violates the First Amendment's Free Exercise of Religion Clause as well as the conscience rights of millions of Americans.
Dr. William Thierfelder, president of Belmont Abbey College, a Catholic liberal arts college in Gastonia, North Carolina, called the measure a "morally objectionable" mandate. As Dr. Thierfelder put it: "We're not trying to enforce our beliefs on anybody . . . What we're asking is that we're not coerced into violating our beliefs."
More than 65,000 Americans already have signed on to our petition to demand that this mandate and compromise be reversed. You can add your name now.