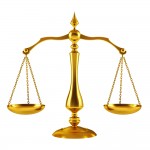 When the Supreme Court announced yesterday that it will consider the Arizona immigration case to determine whether this measure is constitutional, something else happened.
Justice Elena Kagan, who served as Solicitor General for President Obama before being nominated and confirmed to the Supreme Court, decided not to participate in the Arizona immigration case. In recusing herself, she will not take part in the oral arguments or in the decision that the court will render this summer.
No specific reason was given, but it's thought that her work on the immigration issue when she served as Solicitor General was behind her decision.
On FOX News today, I told Bill Hemmer that the fact that she recused herself from the Arizona immigration case, but did not do so on the health care case now before the high court, raises questions.
http://www.youtube.com/watch?v=w-HpghpBT6M
In one case, immigration, Justice Kagan decided not to participate. In another, ObamaCare, she will be on the bench – taking part in arguments and in the decision-making process. She served as Solicitor General as both issues made their way through the legal process. You may be asking, what's the difference: why engage ObamaCare, but sit out the Arizona immigration case?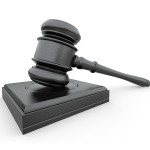 The truth is only Justice Kagan knows the answer to that question. There's no outside enforcement mechanism when it comes to recusal decisions. It's up to each individual Justice to determine if there are any conflicts involved – whether they should participate or step aside on a particular case.
Federal law is very clear. It requires that a "justice, judge, or magistrate judge of the United States shall disqualify himself in any proceeding in which his impartiality might reasonably be questioned" or if they, in a previous federal job, served as a "counsel, adviser, or material witness concerning the proceeding or has expressed an opinion concerning the merits of the particular case in controversy."
With Justice Kagan sitting out the Arizona immigration case, a 4-4 decision by the high court would mean the federal appeals court decision, which rejected key portions of the Arizona law, would stand.
That's why it is critical for you to stand with the ACLJ now as we prepare a critical amicus brief – representing members of Congress – and thousands of Americans – urging the high court to uphold Arizona's law – a measure patterned after federal law – a measure that protects Arizona's border and citizens.
If you haven't done so yet, please add your name to our Committee that will be represented on our brief to be filed with the Supreme Court soon.