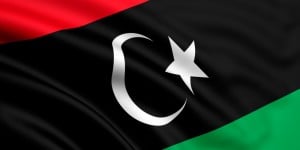 One of the world's most ruthless and barbaric dictators is dead. Libyan leader Muammar Qaddafi, who has been on the run for many months, was killed during an attack on Qaddafi's convoy. His death marks the end of his 42-year reign – a dictatorship that focused on the repression and murder of thousands of Libyans – one of the world's worst offenders of human rights.
President Obama said the death of Qaddafi "marks the end of a long and painful chapter for the people of Libya." Qaddafi, he said, "ruled with an iron fist" and used terror as a "political weapon."
Qaddafi was also one of the world's most dangerous terrorists responsible for the 1988 bombing of the Pan Am airliner that killed 270 people – including 189 Americans. Susan Cohen lost her 20-year-old daughter, Theodora, one of 35 students from Syracuse University, killed in the explosion over Scotland. She told FOX News: "I finally have justice thanks very much to the Libyan people. This is just a banner day. Today is a day we can all rejoice in." Cohen said the murder of her daughter changed her life forever. "He took her life away, and in a sense he took my life away. I have never been the same."
Even as his death was being reported, the Red Cross said that dead bodies are being found regularly in mass graves inside Libya – thousands of families waiting to find out what had happened to missing loved ones.
Qaddafi's death sparked celebrations throughout the country, but the fact is there are many challenges ahead in that country. With Qaddafi gone, the focus now turns to what the future holds in this strategic, war-torn nation.
Prime Minister Mahmoud Jibril said: "It's time to start a new Libya, a united Libya. One people, one future." Reports indicate that a formal declaration of liberation, that will set the clock ticking on a timeline to elections, would be made soon.
There's a lot to sort out in Libya. And, in the coming days, there will be more analysis and more predictions about the future of this nation. U.S. officials warn of a "steep climb" ahead in Libya with growing concern about extremist elements, a government in transition, and the whereabouts and security of thousands of very dangerous weapons.
Yes, there's uncertainty ahead in Libya. But the death of Muammar Qaddafi represents an important moment in history marking the end of one of the world's most brutal regimes and the beginning of a future that many hope will provide promise and freedom for the Libyan people.