Just a few days ago, I posted an update concerning our legal case challenging the construction of an Islamic mosque at Ground Zero in New York City. 
The court ruled that our client, Tim Brown, a 9-11 first responder and firefighter, did not have legal standing to file our lawsuit. The court got it wrong. I want you to know that we are already preparing our appeal. And, soon I will let you know how you can stand with us and be involved in this vital effort.

The fact is Tim Brown lost nearly 100 friends on that fateful day when Islamic radicals attacked our nation and our way of life.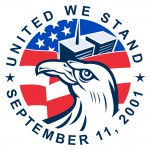 Tim Brown is a hero – he put his life on the line to save others that day. We represent Tim because he was directly affected by this tragedy and knows first hand that the site in question is sacred ground, not the place to build an Islamic mosque.  
In an interview with Martha MacCallum on FOX News
, Tim once again explained that the landing gear of one of the hijacked planes actually went through the roof of the building. This is hallowed ground. As Tim put it, for those who claim this is not Ground Zero, they are wrong, they are being disingenuous. He is absolutely correct.
He told FOX that he "will keep up the public pressure."  "The families," he said, "aren't going away." And neither is the ACLJ. I appreciate Tim's kind words and confidence in us when he told FOX:  "With the ACLJ . . . this will never happen, this mosque will never be built."  
You have my word that we will do all that we can – take every legal step possible – to stop this troubling project. I have already directed our legal team to begin work on this appeal. I remain confident that we will get this decision reversed, clearing the way for Tim Brown to demonstrate the legal standing necessary for this suit to move forward.  
After all, if a 9-11 hero and first responder does not have standing in a case like this, then who does?  
You can watch the entire FOX interview with Tim Brown
here
.